Equality, Diversity and Inclusion
At QAC, we have high expectations of each other with regards to QAC values, British values and in addition, 'FREDIE' values. 'FREDIE' values are what we celebrate as part of our aspirations to become Leaders in Diversity and we interweave these values throughout the QAC experience. 'FREDIE' stands for Fairness, Respect, Equality, Diversity, Inclusion and Engagement.
We incorporate the following QAC values into our daily College life and behaviour:
Respect
Inclusion
Integrity
Collaboration
Excellence
Enabling
and, 'FREDIE'
Fairness
Respect
Equality
Diversity
Inclusion
Engagement
At QAC we not only aspire to always uphold the underpinning principles of Equality, Diversity and Inclusion (EDI) but we aim to be recognised as champions and leaders in this field. The QAC charity thrives on and celebrates its rich and diverse college and community and all of us at QAC are fully committed to ensuring that our stakeholders further benefit and flourish as a result.
Our EDI Charter (attached below) reflects the aims of our organisation and the ways in which we can all contribute to a positive environment in which to live, learn and work. We have also included our EDI policy and EDI annual report for your information (attached below)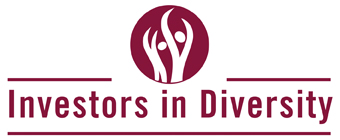 In July 2017 QAC successfully demonstrated its ongoing commitment to equality, diversity and inclusion. The College was re-accredited for its Investors in Diversity Stage 2 Award, a nationally recognised achievement. We believe that this reaffirms our commitment to Equality, Diversity and Inclusion and will further assist us to ensure that QAC is a place where students, staff and visitors can feel safe from discrimination. Our journey continues as we further improve the QAC experience with future aspirations to be judged to be Leaders in Diversity.
Gender Pay Gap Report (attached below)
QAC is committed to a fair approach to pay and reward for all staff, irrespective of gender and reflective of our College Values. Gender pay reporting legislation requires organisations with 250 or more employees to publish statutory calculations every year showing how large the pay gap is between their male and female employees.
If you need one of the below attached reports and policies in an alternative format please email info@qac.ac.uk.
Downloads related to this article:
What the students say
I enjoy the calm and friendly environment at QAC as well as the welcoming staff and students, making the College feel like a happy home!
Jordan - 19
Information and Communication Technology Student