Facilities
Our campus is large and peaceful but handy for the shops in Harborne and buses into the city.The original building is now used for classrooms and offices. It also has a beautiful hall which we use for discos and performances of drama or music for fellow students, families and friends of the College.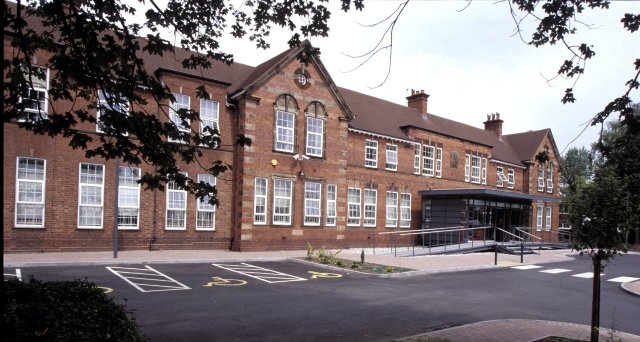 The entire campus is protected with a secure perimeter and student ID is an access system which is monitored electronically. Students can have their passes deactivated if there is a concern for their own safety off campus. Students with a significant history of or who are likely to wilfully abscond may not be able to be contained completely at QAC which is not a "secure unit" in the behavioural sense. Students with a history of wilful absconding may not be suitable for a place at QAC as the campus is in a busy suburb of Birmingham.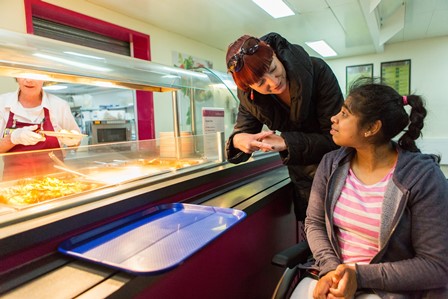 QAC offers a comprehensive LSA support service throughout breaks and lunch and all students needs are reviewed individually at initial assessment and onwards to ensure the correct level of support is offered at such times. The modern dining room serves great food at lunchtime and during breaktimes. At other times we eat in our houses.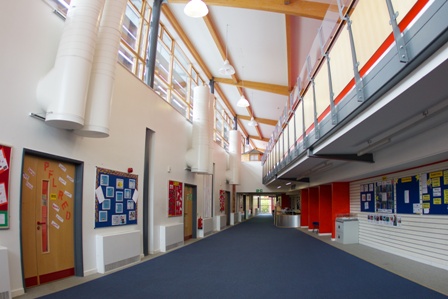 Our library is equipped with the latest IT and assistive technology and has loads of work and leisure material in standard print, large print, braille and audio. As you leave the main building you can easily access the Bradbury Centre with its spacious Art and Design room.
The Bradbury Centre is so large that it also has classrooms for speech and language therapy, Creative Media Production, LEAP and Preparation for Life.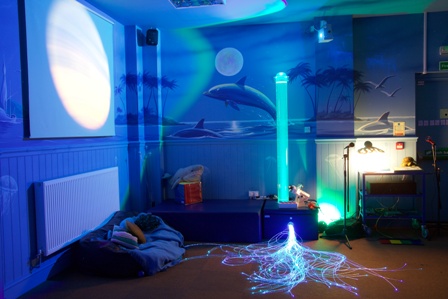 More recent additions to the campus include our sensory provision 'iSpot', Bradbury Sports Centre, outdoor gym space and a unique travel training area. 'iSpot' is equipped with resources to deliver sensory integration therapy. Adjacent to this facility, is our fantastic QA Cafe which is regularly the venue for coffee mornings and fundraising ventures.
Another building on our campus is the Karten CTEC Centre. It has plenty of fast computers with internet access, assistive technology, computer aided design (CAD) software and interactive wall projectors.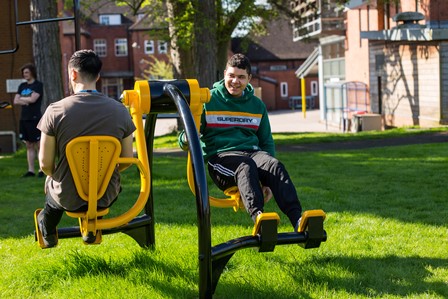 In your spare time you can use our Feelgood Health & Fitness Centre, which is free to all students. The Centre has the very latest exercise equipment, free weights, two 'Hi Tech' Power Plates, Sky TV and very friendly staff. You will often meet club members from the local community working out in our Fitness Centre as well as students.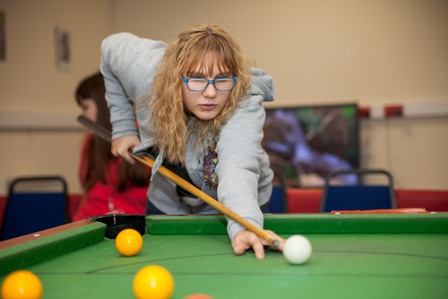 Last but not least, our residential houses and the Student Centre can also be found on our main site.
What the students say
There's always plenty to do at QAC. I really enjoy my programme and the work involved, but also the opportunities for fun activities and socialising.
Michael - 19
Creative Media Production Student