Our Values
RESPECT, EXCELLENCE, ENABLING, INTEGRITY, COLLABORATION AND INCLUSION
We work hard to make sure our values underpin everything that we do at QAC and we celebrate both students and staff achievement in recognition of how they live and demonstrate the values.
We can share information with you regarding our policies and procedures to help you better understand how QAC operates. In this section, you will find details of reports and policies that we feel may be of interest to you, but if you are looking for something specific, please do not hesitate to contact us at info@qac.ac.uk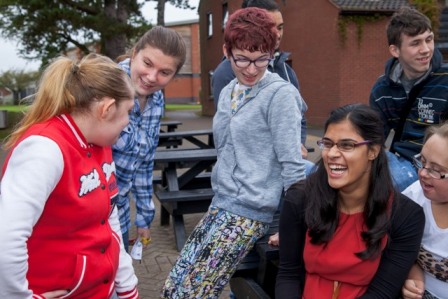 The Freedom of Information Act (FOIA) and Publication Scheme
The Act
The Freedom of Information Act 2000 is designed to establish a culture of openness and transparency in public administration. It gives a general right of access to all types of recorded information held by public authorities, sets out exemptions from that right and places a number of obligations on public authorities. A 'public authority' is defined in the Act, and includes colleges. Every public authority must publish a scheme listing all the classes of information it makes available to the public.
Any person who makes a request to a public authority for information must normally be informed whether it holds that information and, subject to exemptions, be supplied with that information (a fee may be charged). The legislation also established the Information Commissioner's Office (ICO) with responsibility for ensuring compliance with the requirements of the Act. Individuals already have the right of access to information about themselves under the Data Protection Act 1998. As far as public authorities are concerned, the Freedom of Information Act extends this right to allow public access to all types of information held.
The Publication Scheme
In line with the Freedom of Information Act 2000, QAC is committed to making information about the College and its work available to the public. It has adopted the Model Publication Scheme and Definition Document for Colleges of Further Education provided by the ICO.
To request information please contact the College's Information Officer:
Robert Semple, Director of Finance & Resources
Queen Alexandra College, Court Oak Road, Harborne, Birmingham B17 9TG
Downloads related to this article:
What the students say
The atmosphere at College is very friendly. My course has provided me with a wealth of knowledge and put me in a good position to find employment in the future!
Nakeisha - 20
Information and Communication Technology Student