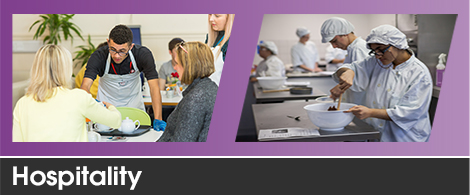 A qualification and work experience in Hospitality will prove valuable when seeking employment.
At QAC you can work towards the wide range of skills and experience required by employers in the hospitality industry. You will have access to professional catering and hospitality facilities on and off campus.
Qualifications range from Entry 3 to Level 2.
Progression on from Hospitality can be into employment, a Supported Internship, Apprenticeship or Work based training programme or a higher level qualification at a mainstream College.