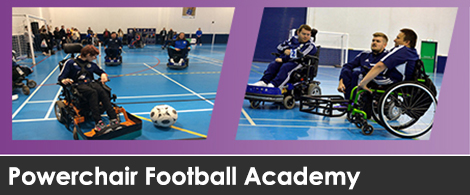 Working in partnership with The Albion Foundation, this is the first collaborative Powerchair Football and Further Education 'study programme' of its kind in the whole country.
The programme is specifically designed for ambitious young sports people with high needs aged 16-24 years old who are passionate about football, coaching and sports leadership. The course is offered at level 1 to level 3 in Sports Leadership. The aim is to progress into employment or into higher educational courses.
Downloads related to this article:
What the students say
Being a residential student has really helped me to become more independent – I do my own washing and I can cook with a bit of help from staff.
Amy - 21
Powerchair Football Academy Student