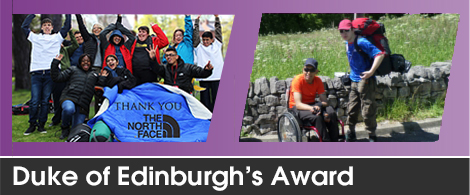 The DofE is a challenging and rewarding programme of personal development from beginning to end that helps to develop young people for life and work.
DofE can be offered alongside a main programme of learning if it is appropriate to do so based on commitments and work loads of a student. There will be cost implications if you chose to undertake DofE and overnight camping trips and cross country adventures to consider.
The DofE is all about going the extra mile – gaining new skills, pushing yourself physically, helping others and exploring new territories. At the same time, you'll gather friendships, experiences and memories that will last a lifetime.