Work Experience Opportunities - Hospitality
Kiran, a Hospitality student, worked half a day once a week at The English Rose Tea rooms cafe in the Halesowen.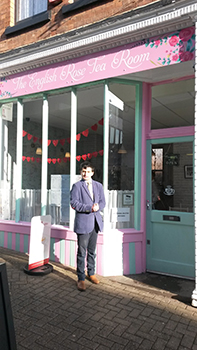 As part of his placement, Kiran served customers, cleared tables and learnt a lot about customer service and waiting skills. Kiran made a great impression on everyone at the cafe, always looking smart and saying 'Bon appetite' when he served people.
What the students say
Since being at QAC, I've realised I belong somewhere and I feel accepted! I've also made friends for life.
Brad - 21
Performing Arts Student