Work Placement Opportunities - Health and Social Care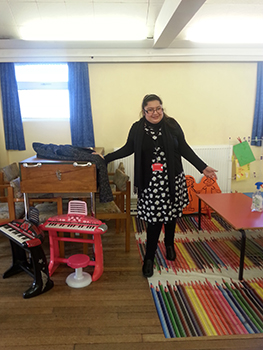 Health and Social Care student Monica worked at a local 'Busy Hands' play group centre. She supported the children by playing with them, tidying up and getting involved in sing and dance sessions.
Monica was able to communicate with parents, carers, colleagues and the children, making a great impression on everyone involved!
What the students say
I really enjoy QAC – it's a friendly, caring, positive & fun place to be! Staff are helping me to achieve my future goal of working in the performing arts industry.
Charlie - 23
Performing Arts Student