Work Placement Opportunities - Health and Social Care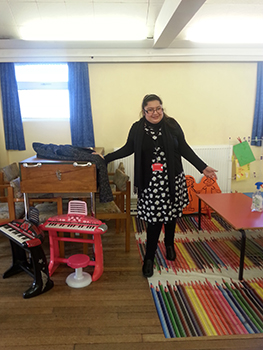 Health and Social Care student Monica worked at a local 'Busy Hands' play group centre. She supported the children by playing with them, tidying up and getting involved in sing and dance sessions.
Monica was able to communicate with parents, carers, colleagues and the children, making a great impression on everyone involved!
What the students say
I have learnt a lot of new things whilst at QAC and my programme has helped me to develop my IT skills.
Lewis - 19
Information and Communication Technology Student