Work Placement Opportunities - Hospitality
Kiran, a Hospitality student, worked half a day once a week at The English Rose Tea rooms cafe in the Halesowen.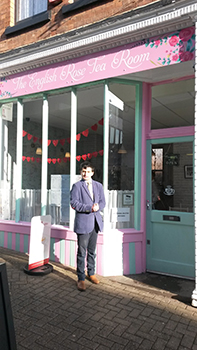 As part of his placement, Kiran served customers, cleared tables and learnt a lot about customer service and waiting skills. Kiran made a great impression on everyone at the cafe, always looking smart and saying 'Bon appetite' when he served people.
What the students say
The atmosphere at College is very friendly. My course has provided me with a wealth of knowledge and put me in a good position to find employment in the future!
Nakeisha - 20
Information and Communication Technology Student