Work Placement Opportunities - Hospitality
Emily took on her work placement at the Birmingham Repertory Theatre for a period of 3 months, during which she worked behind the bar, serving customers both food and drink. She was able to make Mocktails and even serevd a group of graduates some celebratory Prosecco!
As a 'thank you' gesture, Emily was presented with tickets to go and see The Wizard of Oz performance!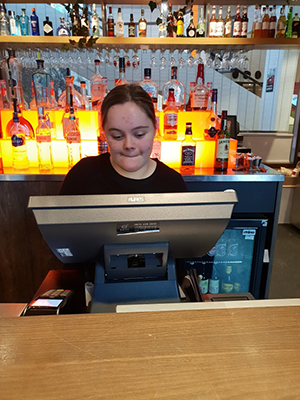 What the students say
QAC is a fun place to be and you get the support you need to help with your future.
Victoria - 21
Preparation for Life Student