Work Placement Opportunities - LEAP
Case Study 1: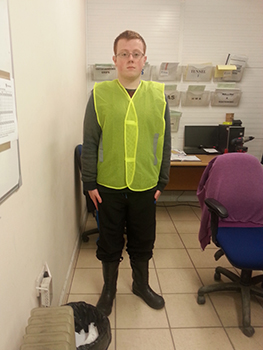 Jack, a LEAP student, applied for a placement as a Warehouse Labourer at Tomburn Birmingham Powder Coatings.
Jack secured the placement after a short, informal interview and went on to complete a 5 week programme.
Although very nervous at the beginning, Jack's confidence soon grew and he was keen to attend his placement every week!
His role included use of machines to apply protective tape to frames, labelling items and checking finishes.
Jack received excellent feedback for his teamwork skills and his ability to learn the role quickly. Jack had a very positive, hard working attitude throughout.
Case Study 2:
Our LEAP Hub Trades group has previously attended a three week placement at Citizen Coaching in the Jewellery Quarter, decorating one of their rooms. This included preparing the room (sanding, filling and protecting the carpet) as well as painting the walls and woodwork.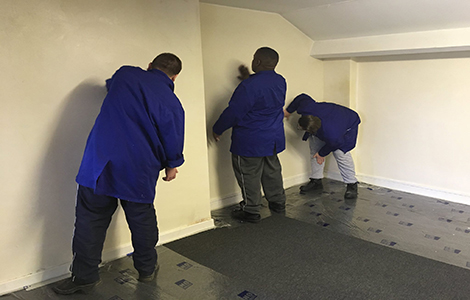 The group did a fantastic job, making the guys at Citizen Coaching very happy! This also meant that the students got to make use of the skills they learnt in their workshop in a real life working scenario. It was a brilliant experience for the students and it was also one they thoroughly enjoyed.
Case Study 3:
Students on the LEAP Hub MVS (Motor Vehicle Studies) programme have previously worked at The Belfry Hotel & Resort, particularly in the mechanics department or valeting vehicles section.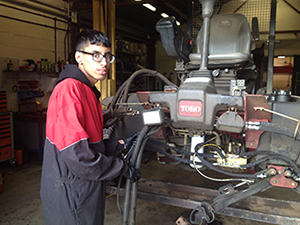 The students were tasked with cleaning buggies, tractors and diggers, ensuring that they were in good condition to maintain the grounds of the resort. They also performed maintenance tasks such as checking tyre pressures, filling oil and helping to fix small mechanical problems on a variety of vehicles onsite.
What the students say
I enjoy all aspects of Powerchair Football. My course has really helped to build my confidence, making me much happier!
Luke - 17
Powerchair Football and Further Education Programme Student