Work Placement Opportunities - Performing Arts
Our Performing Arts students performed the 'Seek Find' show at the MAC Birmingham. The performance was in association with Spectra and MAC Birmingham and one that the group had worked on for three years.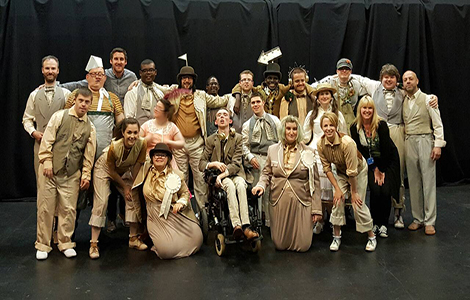 Students were fantastic as they had the opportunity to perform in front of a crowd full of people during three different days of performance, with indoor and outdoor performances delivered over a weekend.
What the students say
I have learnt a lot of new things whilst at QAC and my programme has helped me to develop my IT skills.
Lewis - 19
Information and Communication Technology Student