Work Placement Opportunities - Sport and Sports Leadership
A select few of our Sport students worked at an event held at Leicester City Football Club's King Power Stadium. Each of the students had their own role within the team and they all had to endure an early start to the day arriving at QAC for 6.30am to ensure they allowed enough travel-time to arrive at their placement on time!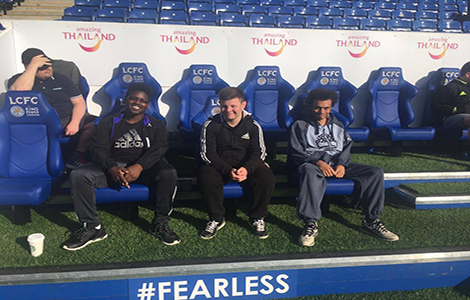 Throughout the placement the students were polite, helpful, positive and professional within their roles, as well as focused and hard working!
What the students say
I would highly recommend the College, it is amazing and I really enjoy it here! Staff are supportive and I have made lots of new friends.
Caitlin - 18
Preparation for Life Student