Work Placement Opportunities - Supported Internships
Bobby is one of our Supported Interns, who is currently on a 3 day per week placement at the University of Birmingham, mainly within the I.T. Services Department!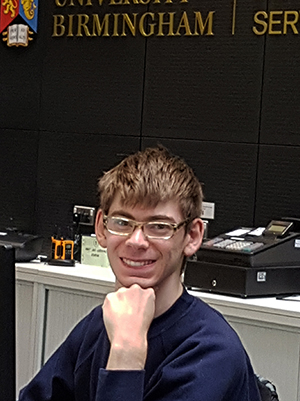 Bobby works as part of a team helping to deliver software packages throughout the University and also helping on the front Desks of other departments, such as within the University Library.
During his time at the university, Bobby has increased his confidence, independence, worked as part of a large team and improved his communication skills, all helping him to do great things in the future!
What the students say
I enjoy the calm and friendly environment at QAC as well as the welcoming staff and students, making the College feel like a happy home!
Jordan - 19
Information and Communication Technology Student