Work Placement Opportunities - Supported Internships
Prior to the pandemic, as part of our Supported Internship programme, intern Jordan had been working at the BBC in Birmingham.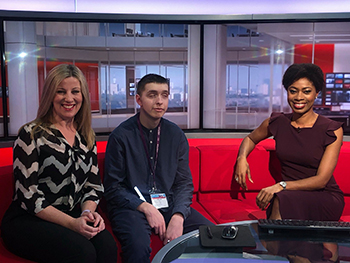 Jordan has also had the opportunity to compare old and new technology used at the BBC. During the time of Jordan's placement, he thoroughly enjoyed trying his hand at such a variety of things within the professional setting of the BBC studios!
Whilst there, Jordan was able to experience various different areas of work, including work within the Editing department, where he tried his hand at tasks such as overlaying text and using the dropbox system to share media.
---
Prior to the pandemic, QAC student Guy enjoyed a successful placement at Birmingham Repertory Theatre learning about all things 'theatre' and has developed a strong interest in animation.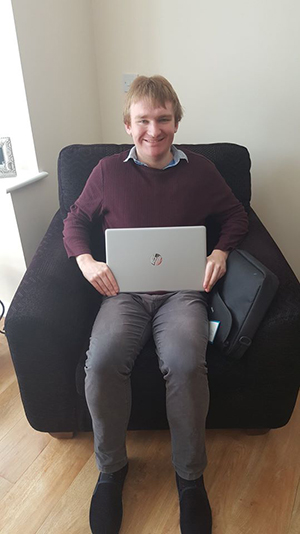 Thanks to our 'Fund Me' project, funded by National Express Foundation, Guy recently took delivery of a brand new laptop complete with software - he was so excited he was still in his pj's when they were delivered!
Guy is looking forward to getting to work on his laptop and using it to explore the world of animation and design, and find some courses he can also do as part of his award!
---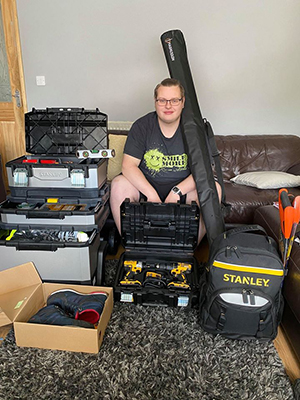 QAC student Ross loves practical activities, prior to the pandemic he enjoyed a placement with the Maintenance Team at Macdonald Burlington Hotel in the city centre.
Ross applied to our 'Fund Me' panel for his very own kit of work wear and tools to support this and his future career.
Thanks to the project, funded by National Express Foundation, he now has his very own impressive kit, much to the envy of our own QAC Maintenance Team!
What the students say
My programme at QAC has helped me to make new friends and try new fun activities.
Nathan - 23
LEAP (Learning, Employment and Progression) Student