Challenge 25 event - Colour Obstacle Run
Colour canons and obstacles await, if you decide to join the fun at Nottingham Racecourse with their Colour Obstacle Rush on 24th June.
Slide, bounce, tumble, and get tangled up in the inflatable obstacles as you tackle the 5k course, with plenty of colour stations and foam along the way too!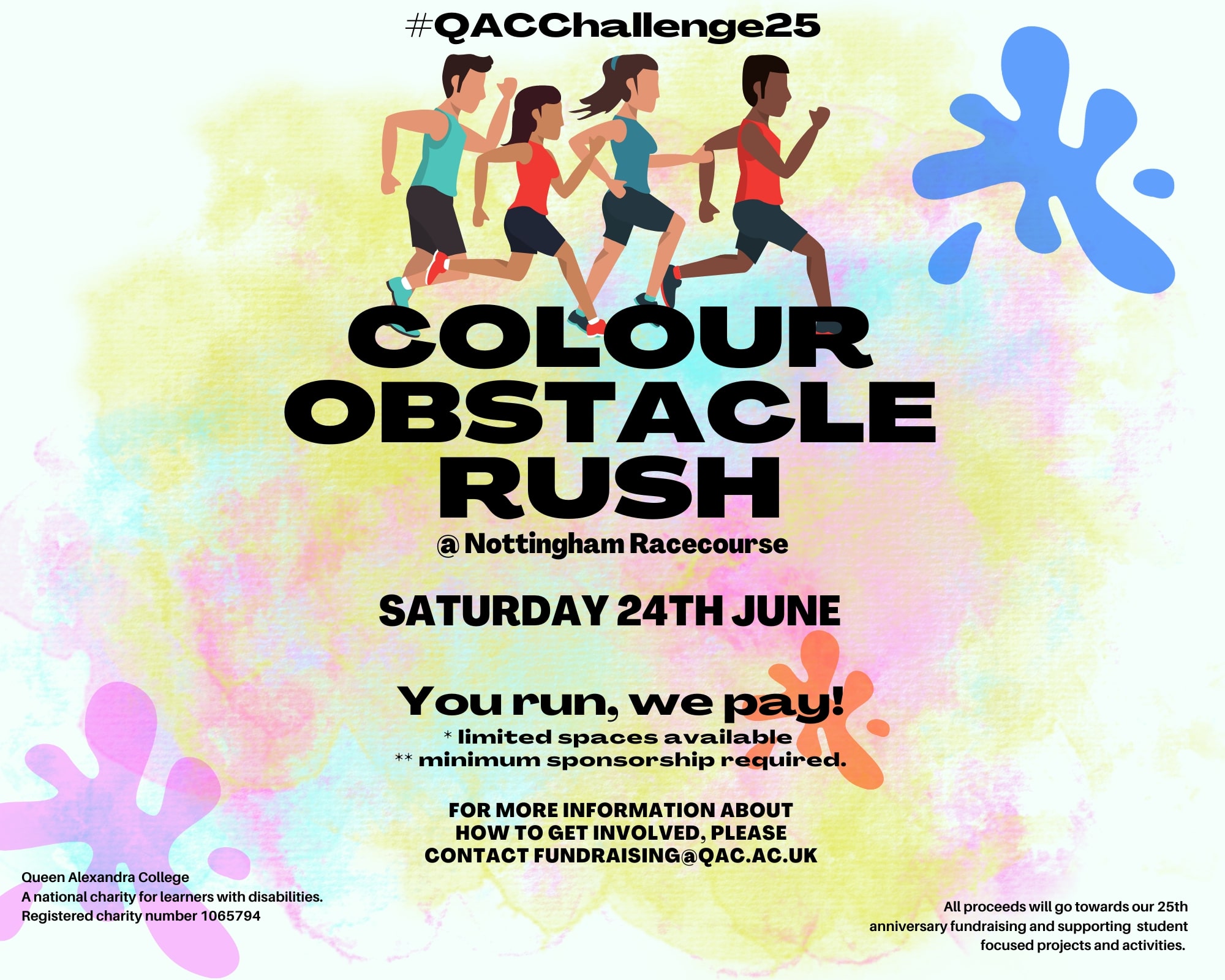 This #QACChallenge25 challenge will be LOTS of fun!
For more info about signing up with QAC, contact fundraising@qac.ac.uk
If you're one of the first 25 people to sign up to a challenge event this year, we will pay your registration fee so that you don't have to - so be quick!