Wheelchair Basketball Academy Taster Day - Saturday 10th July 2021
10 July 2021
Ignite your passion for wheelchair sports through our FREE Wheelchair Basketball Taster Day!
Queen Alexandra College (QAC), University of Worcester and The Albion Foundation have joined up to bring their specialisms to this exciting event.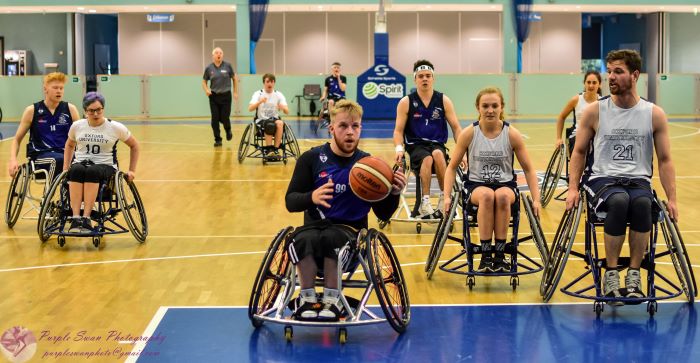 WHEN
Saturday 10th July 2021
TIME
11.00am – 1.30pm (arrival 10.30am)
WHERE
University of Worcester Arena
Hylton Road
Worcester
WR2 5JN
WHO
Anyone aged between 16-25* with a lower limb or mobility impairment
*please get in touch if you are interested and under 16
ABOUT THIS EVENT
This fun-filled day will be held at the University of Worcester Arena, Britain's first indoor sports hall purposefully designed and built to host elite wheelchair sports. You will have the opportunity to meet our team of specialist coaches, enjoy a practical session and ask questions about our new Wheelchair Basketball Academy.
Get involved and discover more about engaging in Wheelchair Basketball, for beginners through to the more experienced player. You can view the sport in action using this attached link.
BOOK NOW
For more details about this free event or joining instructions please email: info@qac.ac.uk.

Downloads related to this article: