Visitor Information
QAC would like to welcome you to Sight Village North-West!
This year, we will be bringing our Sight Village Roadshow to Manchester, where visitors come to find out more about the latest technology, equipment and support services available to people who are blind or partially-sighted. If you or a family member have a visual impairment it could be of great help to visit the show. We also welcome a wide range of professionals that support people with visual impairments and businesses looking to better meet the needs of their employees and customers.
This Entry is free to all QAC Sight Village events.
We look forward to seeing you at Sight Village North-West 2019!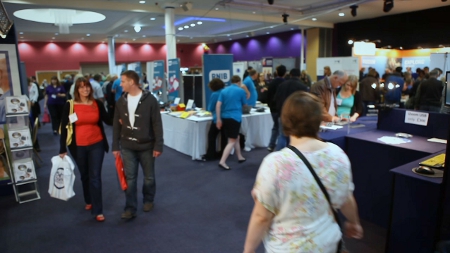 Guide Dogs
QAC Sight Village welcomes guide dog users. There will be a dedicated spending area and water available.
Sighted guides
If you require help navigating around the exhibition we have a number of volunteers that will be available to act as sighted guides, please enquire at reception when you arrive at the exhibition
Show catalogue in alternate formats
The show guide will be available in Print, Braille at reception
Pre-show queries
QAC Sight Village is organised by Queen Alexandra College. If you have an enquiry about Sight Village Manchester please do not hesitate to contact us.
You can email us at: sv@qac.ac.uk, phone us at: 0121 428 5041 or write to us at: QAC Sight Village, Court Oak Rd, Harborne, Birmingham, B17 9TG. We will do our best to answer your query promptly.