Sight Village North-East - 2022
We are excited to be returning to the North-East this year. Our Leeds event takes place on 21st September, 9.30am - 3.30pm at the Royal Armouries - entry is FREE.
Pre-registration is recommended HERE or you can contact a member of the team on 0121 803 5484.
It is important to us that you feel safe at our events and we want to reassure you that some infection control measures will remain in place - please take a moment to read these by following the link at the bottom of this page. If you have any concerns or want to chat through any concerns you may have with one of the organisers, please do not hesitate to call Karen or Lottie on 0121 803 5484.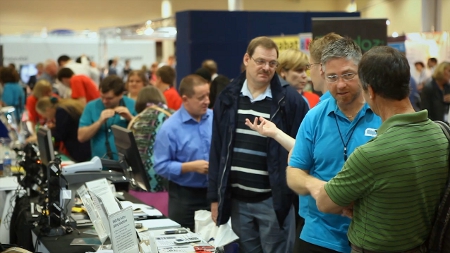 What the students say
QAC is fantastic, I love going to College every day and seeing my friends. Performing Arts has helped me to push myself and try new things out of my comfort zone!
Connor - 21
Performing Arts Student