News Archive June 2020
2020
January | February | March | April | May | June | July |
2019
January | February | March | April | May | June | July | August | September | October | November | December |
2018
January | February | March | April | May | June | July | August | September | October | November | December |
2017
January | February | March | April | May | June | July | August | September | October | November | December |
2016
January | February | March | April | May | June | July | August | September | October | November | December |
2015
January | March | April | May | June | July | August | September | October | November | December |
2014
January | February | March | May | June | July | August | September | October | November | December |
2013
March | July | September | October | December |
---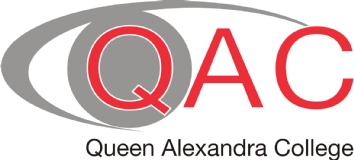 15 June 2020
We look forward to welcoming some of our final year students back to QAC on Monday 15th June 2020 as part of a phased re-engagement of face to face delivery. Online and home learning continues for all students. A lot of work, planning and risk assessing has taken place behind the scenes to...
---

12 June 2020
In March 2020, schools and colleges across the country suddenly found themselves supporting large numbers of children and young people to continue their learning from home. Queen Alexandra College was delighted to work with Natpsec and other Natspec member colleges to capture and share...
---

02 June 2020
We are pleased to present Sight Village's first publication of Sight Village News; bringing you the latest news and information from our exhibitors and sponsors during this unprecedented time. If you have a good news story you would like to include in our next newsletter or if you require further advice about...
What the students say
Staff are very supportive and make my time at College fun! My independence and confidence has improved which makes me really happy.
Keeley - 21
LEAP (Learning, Employment and Progression) Student