International Day of Women and Girls in Science at QAC
07 February 2022
In order to achieve full and equal access to science for women and girls, and to help achieve gender equality and the empowerment of women and girls, the United Nations declared 11 February 2022 as the International Day of Women and Girls in Science.
Last week we invited The Education Group into college to run Science workshops. The workshops were to raise awareness of International Day of Women and Girls in Science' and were intended to peak the interest of females everywhere and encourage them to consider occupations associated with science. The workshops were opened up so both males and females could attend and enjoy the fun Silly Science workshops.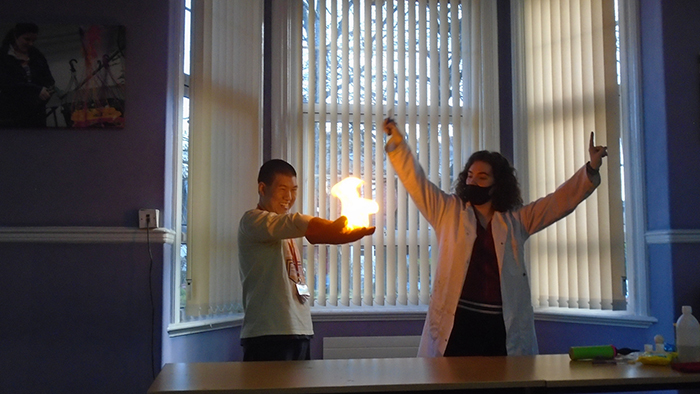 The workshops were great - we worked with Louise from The Education Group who was our Nutty Professor for the day. The students made fire, chemical reactions, gravity experiments and many more. Not forgetting the obligatory exploding Coca Cola and Mentos experimenting.
It really was a fun and exciting way to spend a morning, and hopefully will have piqued an interest in some of our female students.