Revolution Advantage Graphite Canes

QAC is proud to be the sole importer of Revolution Advantage canes into the UK. We supply to a range of organisations (social services, rehabilitation teams, etc) and also sell direct to the end user.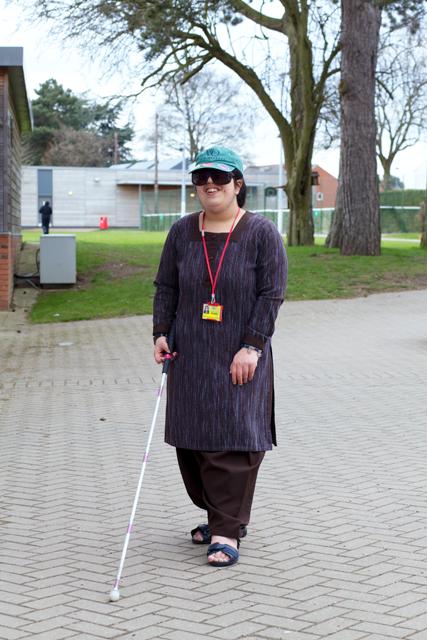 Advantage Graphite Canes have several benefits over traditional canes:
Light Weight: but stronger, more rigid and more durable than aluminium.
Greater Sensitivity: Graphite fibres transmit superior "feel".
Longer Life: more than twice that of aluminium canes.
Flexibility and Rigidity: provides excellent support - but will flex and return to straight unlike aluminium which remains bent.
Highly Reflective: be seen at night for your safety.
Twelve Month Warranty - with proof of purchase.
Impact absorbing shock rings at each joint for improved feel and wear.
Best Overall Value: low cost, high quality, user friendly cane.
Advantage graphite canes are designed to achieve optimum balance for ease of use and comfort. At 90cm, the Advantage cane weighs only 216 grams.
Quality Advantages
Graphite will not corrode.
A rubber grip combined with an elastic loop wrist strap for safety.
Precision ground joints do not stick and become difficult to fold.
Queen Alexandra College can supply the following canes:
Collapsible Cane
Rigid Cane
Child's Cane
Symbol Cane
The Advantage Graphite Cane can be supplied with a variety of different tips these include:
Standard pencil tips
Metal tips
Teardrop tips
Standard Roller tips
Jumbo Roller
Measuring a cane:
When working out what size you require, the basic rule is to measure from the floor up to the mid of the breastbone. Please note that the Jumbo Roller will add around 8-9cm to the overall length of the cane with all other tips adding around 2-3cm, so please factor this in when ordering your size. For example a 120cm cane with a Jumbo Roller will measure approx 126cm from the handle to the end of the tip, although this can slightly vary.
If you would like further information or if you would like to order an Advantage Graphite Cane then please telephone 0121 428 5041. Alternatively you can e-mail us at enquiries@qac.ac.uk
Coloured Canes
We are now able to supply long canes & symbol canes in a range of 5 different colours. For more information please see our colour list below.
PLEASE NOTE: as all coloured canes are made to order, they cannot be exchanged or refunded after sale has been completed unless the cane is faulty.
VAT will be charged to individuals unless a valid VAT exempt declaration has been completed and returned before the order is dispatched.
Please note all canes come with a 12 month warranty. Please keep hold of your receipt as proof of purchase.
Please state at the time of ordering if you require the tip to be fitted.
Orders can be placed by telephone, email or post.
Payment is accepted by Switch, Mastercard, Visa or Cheque.
Contact: Jenny Bryant or Karen Easthope at enquiries@qac.ac.uk or call the team on 0121 803 5484.
'Service & Cane are top notch!'
"Finding Carbon Fibre canes in general was tricky, Web searches were dominated by an insanely costly German offering.
The cane itself is excellent. I travel on the London underground and it has survived ,many entanglements with legs that would have wrecked an Ambutech graphite or aluminium cane. The cane is also wonderfully light.
Overall i would say both the service and the cane was top notch!"
'I have been using a Carbon Fibre canes for over 20 years!'
"I have been using a Carbon Fibre canes for over 20 years. I cannot remember where I first heard about them but know about QAC via a course I completed there.
When replacement canes and tips are needed I always return to QAC, highlighting how much I love the canes! I have tried other canes at various times but still find Revolution Carbon Fibre canes to be the best."
Downloads related to this article:
What the students say
I am so happy to be here and I really enjoy my programme!
Cerys - 18
LEAP (Learning, Employment and Progression) Student