Speech and Language Therapy
Communication assessment will be part of your initial assessment in order to identify your needs. During your programme, individual therapy and specialist support for communication will be available to you.
This will enable you to communicate more effectively and get the most out of your education, training and social opportunities at College.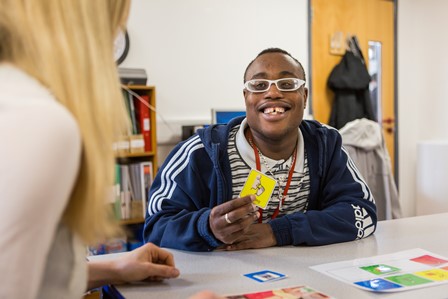 Staff are also able to communicate with learners using alternative methods such as Makaton, Picture Exchange Communication Systems (PECS) or symbols.
What the students say
I would highly recommend the College, it is amazing and I really enjoy it here! Staff are supportive and I have made lots of new friends.
Caitlin - 18
Preparation for Life Student