Join Team QAC!
As well as hosting events ourselves, we can support you in your own fundraising efforts and welcome you to Team QAC! Everyone has the potential to be a fundraiser, and however much you raise it will make a difference to our students.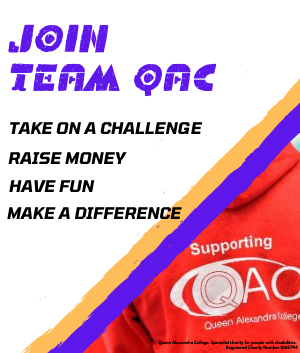 Whether you organise your own event just for you, or encourage others to get involved too, or sign up to an organised challenge event, we can help you with sponsor forms and online fundraising pages to get you on your way.
If we know you're doing something we can offer encouragement and words of advice along the way, and share your progress too. To help motivate you that bit more, there are also badges up for grabs if you raise over £75, QAC Fundraising Star medals £100 and Team QAC T-shirts if you raise over £200!
Remember, our Fundraising team are on hand to help if they can, so please get in touch with us - fundraising@qac.ac.uk
Below are some links to some challenge events that might appeal to you - some muddy, some fun, some tough - We don't have any dedicated places at them but if you click on the links they will take you through to the event websites where you can register. If you do, don't forget to let us know you've signed up then we can help you with your fundraising page!
Great Birmingham Run – 10th October 2021
10k and half marathon options as you take your trainers to the streets of Birmingham to take in the landmarks and atmosphere
£31 / £39 registration
https://www.greatrun.org/events/great-birmingham-run/
Eastnor Castle Mud Bath – 10th October 2021
For a muddier run option, why not take on the 6k / 10k course at Eastnor Castle, with shorter options for the kids that want in on the action!
£25 / £30 registration
https://findarace.com/events/eastnor-castle-mud-bath
Birmingham Autumn Run – 17th October 2021
5k, 10k and half marathon options for those wanting to take part in this Sutton Park event.
£17 / £22 / £27 registration
https://www.uktriathlon.co.uk/events/birmingham-half-marathon-10k-5k-fun-run-1
There are plenty of other options out there, but this is a few to get you thinking, and training!
If you do sign up to any, please don't forget to let our friendly fundraising team know – fundraising@qac.ac.uk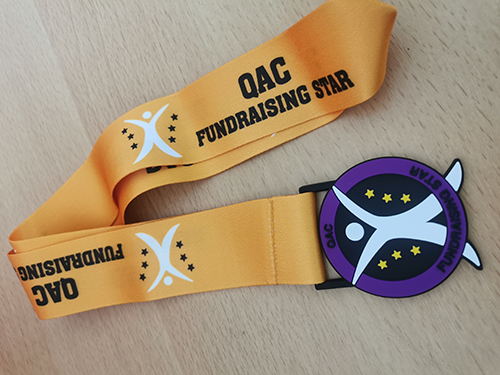 Downloads related to this article:
What the students say
I love QAC! It has allowed me to make many great friends and the staff are always willing to support me with anything I want to achieve.
Kevin - 19
Performing Arts Student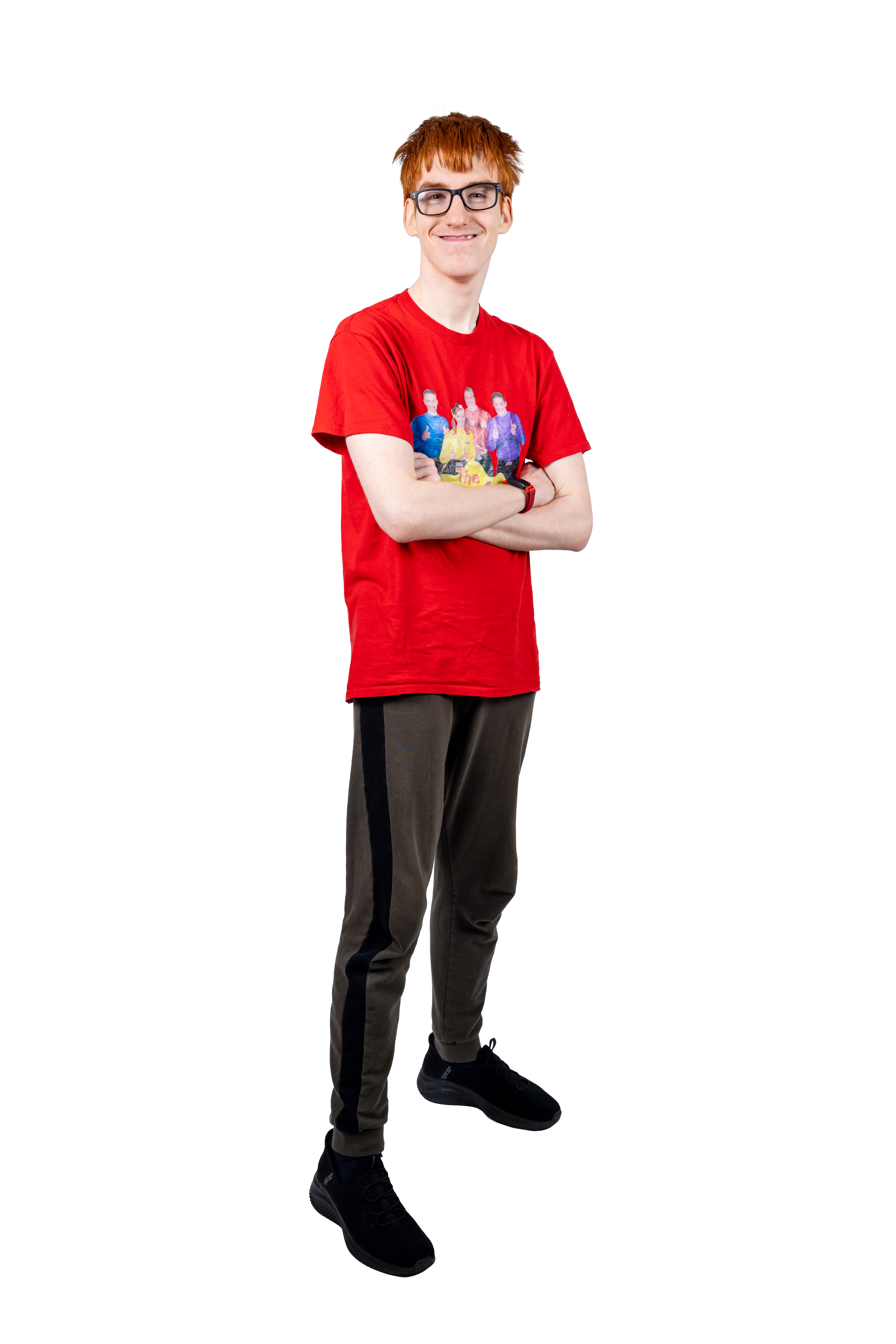 Latest News