Get In Touch with QAC
If you would like to contact us, please fill in the form below. Alternatively, our phone number is located on the right.
Address
Queen Alexandra College
Court Oak Road
Harborne
Birmingham
B17 9TG
Telephone Numbers
Tel: 0121 428 5050
Fax: 0121 428 5048
Email address
Contact QR Code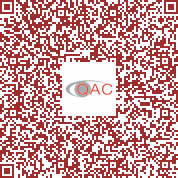 Scan our QR Code with a compatible phone to save our contact details.