News and Events
In this section you will find QAC's news releases, events and general news stories about the College.
Click here to view our latest events
Latest News
---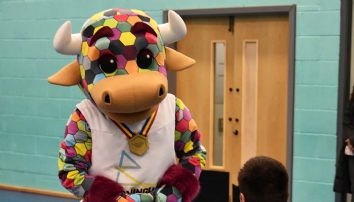 14 April 2022
Last week, the students at QAC had a surprise visitor to their sports hall; they were gathered in the room, waiting in eager anticipation when Amber, the Commonwealth Games guru, came out looking for her friend...
---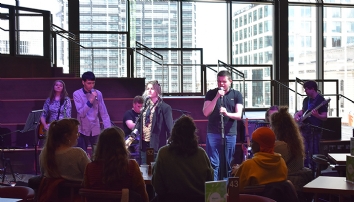 07 April 2022
Recently, our QAC Collective music group had the opportunity to perform at the B:Music Birmingham Symphony Hall, more specifically the Jennifer Blackwell Performance Space! ...
---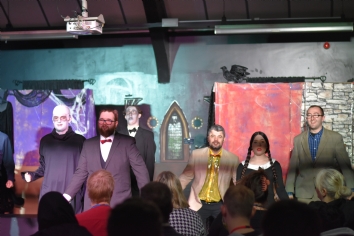 30 March 2022
Recently, our Performing Arts group performed their amazing rendition of "The Addams Family", with some brilliant singing, acting, dancing and stage design on show! The group performed to a live crowd of staff and...
---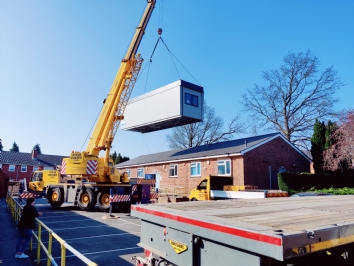 28 March 2022
We recently took delivery of the first of our brand new modular Student Centres, which has been installed at the top of our campus! The centres will be used by students for various leisure activities and will act as...
---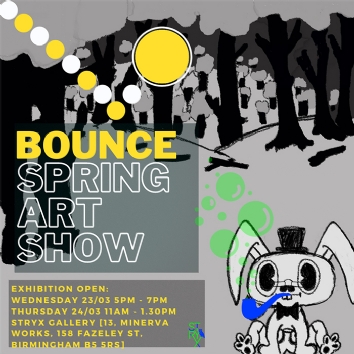 23 March 2022
As part of QAC's ArtsFest event, which celebrates all things creative and arts focused, our Vocational Art & Design students have installed their work at Birmingham's Stryx gallery for the "Bounce" Spring Art...
Latest Events
---
25 May 2022
Start time of event: 9.30am Finish time of event: 12.00pm ...
---
27 May 2022
Half Term Holiday - all students resume studies on Monday 6th June 2022.
---
06 June 2022
Our next 'Supporting Relationships & Sexual Expression in a Specialist Setting' training day will take place on Monday 6th June 2022, 9.30am - 4.30pm. The training will be delivered by Gill Leno, a specialist...
---
09 June 2022
Start time of event: 9.30am Finish time of event: 12.00pm ...
---
16 June 2022
Time of event: 10am - 2pm An opportunity for professionals to meet our staff and students and discover more about our 16-25 curriculum, employment pathways, residential provision, supported living options,...
What the students say
QAC is wonderful! The College makes me feel happy and has helped me to be even more comfortable in myself.
Rabia - 20
Preparation for Life Student