News and Events
In this section you will find QAC's news releases, events and general news stories about the College.
Click here to view our latest events
Latest News
---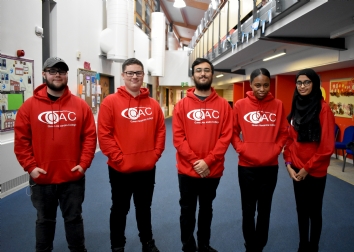 17 January 2020
We are delighted to announce that Joe, Daniel, Kieran, Nakeisha and Aisha have been selected as QAC's Student Ambassadors for 2020! Acting as a role model for both prospective and current students, duties...
---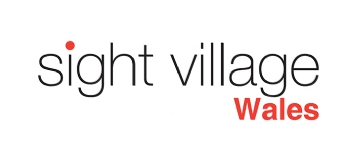 08 January 2020
We're excited to announce that our Sight Village Roadshow will be coming to Cardiff, Wales for the first time ever on April 22nd 2020, taking place at the All Na
---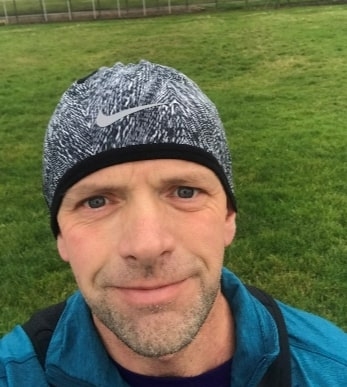 16 December 2019
QAC Maintenance Team legend Stuart has been successful in securing a place in the 2020 Virgin Money London Marathon. Stuart is a keen runner and has be en involved in a variety of different running clubs over...
---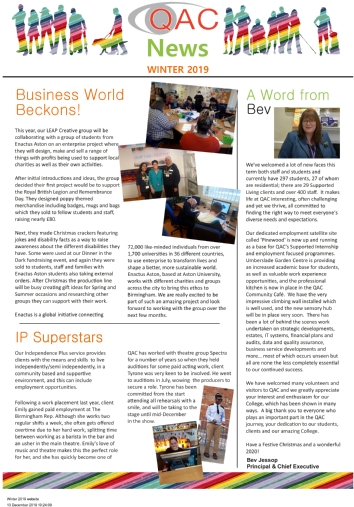 13 December 2019
QAC News, our external College newsletter, is now available to download for Winter 2019. If you require this information in an alternative format please contact us.
---

06 December 2019
The National Express Foundation, a charity that helps disadvantaged young people, has once again pledged life changing sums of money to young people via community groups and educational institutions this month. ...
Latest Events
---
30 January 2020
Start time of event: 9.30am Finish time of event: 12.00pm ...
---
11 February 2020
Start time of event: 1.30pm Finish time of event: 4.00pm ...
---
17 February 2020
Half Term Holiday - all students resume studies on Wednesday 26th February 2020.
---
27 February 2020
Time of event: 10am - 2pm An opportunity for professionals to meet our staff and students, and discover more about QAC. These events are free of charge and include lunch. We welcome: Connexions,...
---
05 March 2020
Start time of event: 9.30am Finish time of event: 12.00pm ...
What the students say
I have learnt a lot of new things whilst at QAC and my programme has helped me to develop my IT skills.
Lewis - 19
Information and Communication Technology Student