News and Events
In this section you will find QAC's news releases, events and general news stories about the College.
Click here to view our latest events
Latest News
---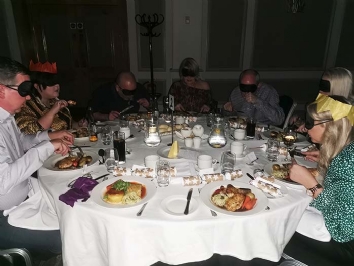 26 November 2021
Last night, QAC's "Dinner in the Dark" event returned to The Macdonald Burlington Hotel in Birmingham, and what a great night it was! W elcoming guests to our first 'in-person' fundraising event in over 18...
---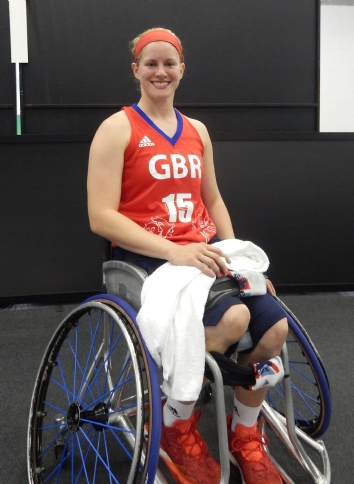 22 October 2021
Young people from the Midlands enjoyed a memorable day in Birmingham as GB Women's Wheelchair Basketball player Robyn Love attended a Paralympic inclusion event at Queen Alexandra College. [video...
---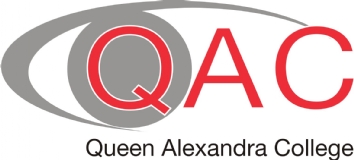 20 October 2021
QAC Creative Media student Sam, and his mother, recently supported the Autism Centre for Education and Research (ACER) at the University of Birmingham to be part of a project to highlight their research into autism and...
---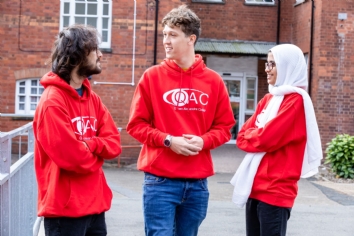 18 October 2021
QAC has achieved the prestigious Leaders in Diversity Award from the National Centre for Diversity. The award recognises organisations going above and beyond in their commitment to the FREDIE values of fairness,...
---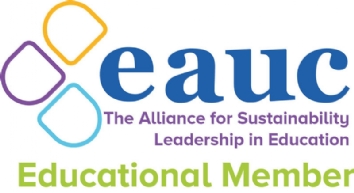 04 October 2021
Staff and students can now access thousands of sustainability resources and gain knowledge from thousands of staff and students on how to integrate sustainability across a university or college Queen...
Latest Events
---
25 November 2021
Time of event: 10am - 2pm An opportunity for professionals to meet our staff and students and discover more about our 16-25 curriculum, employment pathways, residential provision, supported living...
---
30 November 2021
EXPLORE QUEEN ALEXANDRA COLLEGE – FROM YOUR HOME! DATE Tuesday 30th November 2021 TIME 10.00am – 12.00pm ABOUT THIS EVENT Queen Alexandra College (QAC) will be hosting a ...
---
09 December 2021
Start time of event: 9.30am Finish time of event: 12.00pm ...
---
13 December 2021
Start time of event: 1.30pm Finish time of event: 4.00pm ...
---
16 December 2021
Students will leave for the Christmas break on Thursday 16th December 2021.
What the students say
Staff are very supportive and make my time at College fun! My independence and confidence has improved which makes me really happy.
Keeley - 21
LEAP (Learning, Employment and Progression) Student