News and Events
In this section you will find QAC's news releases, events and general news stories about the College.
Click here to view our latest events
Latest News
---
16 December 2019
QAC Maintenance Team legend Stuart has been successful in securing a place in the 2020 Virgin Money London Marathon. Stuart is a keen runner and has been involved in a variety of different running clubs over...
---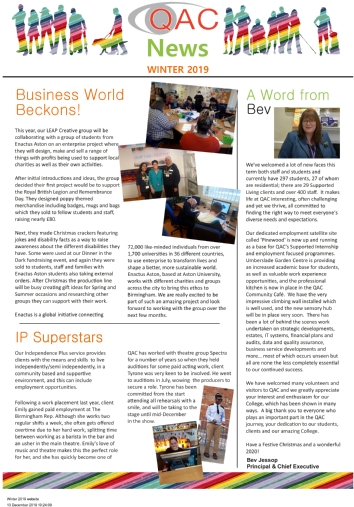 13 December 2019
QAC News, our external College newsletter, is now available to download for Winter 2019. If you require this information in an alternative format please contact us.
---

06 December 2019
The National Express Foundation, a charity that helps disadvantaged young people, has once again pledged life changing sums of money to young people via community groups and educational institutions this month. ...
---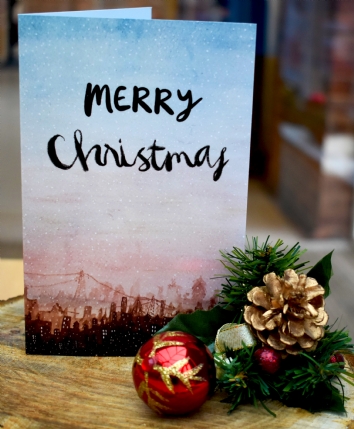 02 December 2019
Congratulations to Bethany , one of our very talented Art and Design students, for having her design selected for use on the QAC Christmas card. We recently ch a llenged some of our students to create a...
---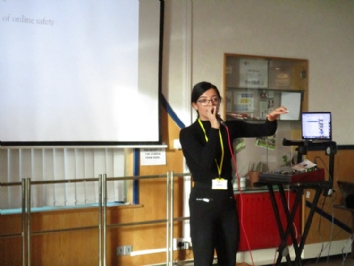 25 November 2019
Last week, QAC were lucky enough to welcome local singer/songrwriter AmyG to college in order to speak to students and staff and perform some fantastic songs. <
Latest Events
---
20 December 2019
Students are free to leave after lunch on this day.
---
08 January 2020
All students resume studies for the spring term at QAC.
---
16 January 2020
Start time of event: 9.30am Finish time of event: 12.00pm ...
---
30 January 2020
Start time of event: 9.30am Finish time of event: 12.00pm ...
---
11 February 2020
Start time of event: 1.30pm Finish time of event: 4.00pm ...
What the students say
I love QAC! It has allowed me to make many great friends and the staff are always willing to support me with anything I want to achieve.
Kevin - 19
Performing Arts Student