News and Events
In this section you will find QAC's news releases, events and general news stories about the College.
Click here to view our latest events
Latest News
---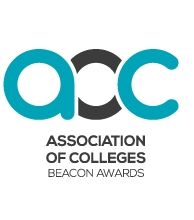 05 December 2018
We are happy to announce that we have met the 2018/19 AoC Beacon Standard and are now recognised as a Beacon Award commended college! This commendation comes as a result of the great work done by our...
---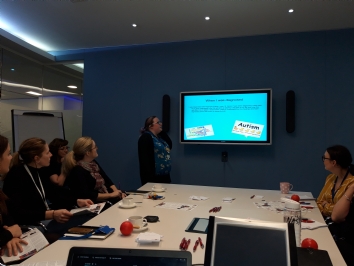 03 December 2018
To mark today's International Day of Persons with Disabilities (IDPD), Emma from our Rehab and Travel Training team, Sarah from Fundraising and Art & Design student Jasmine visited the Barclays offices in...
---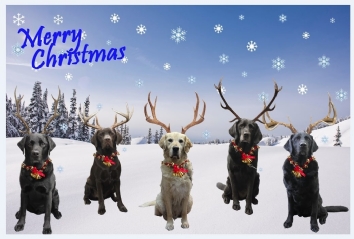 01 December 2018
Congratulations to Rebecca, one of our very talented Art and Design students, for having her design selected for use on the QAC Christmas cards. W e recently challenged some of our students to create a...
---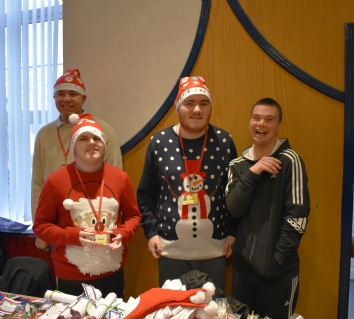 28 November 2018
Our PFL and LEAP students recently hosted their annual Christmas Fayre, open to other students, staff and parents/carers of our students! There were plenty of unique and handmade gifts, decorations...
---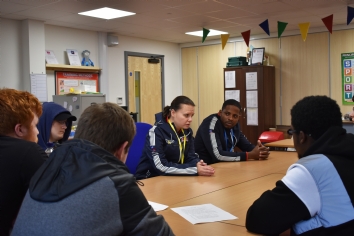 23 November 2018
Yesterday we welcomed Team UK The Invictus Games Foundation athlete Kelly Ganfield to QAC to speak to students and staff. Kelly was joined by QAC Patron Mikail Huggins who works with her as a guide runner and coach....
Latest Events
---
26 October 2018
Half Term Holiday - all students resume studies on Tuesday 6th November 2018.
---
21 December 2018
Students are free to leave after lunch on this day.
---
09 January 2019
All students resume studies for the spring term at QAC.
---
17 January 2019
Start time of event: 9.30am Finish time of event: 12.00pm ...
---
30 January 2019
Start time of event: 9.30am Finish time of event: 12.00pm ...
What the students say
The atmosphere at College is very friendly. My course has provided me with a wealth of knowledge and put me in a good position to find employment in the future!
Nakeisha - 20
Information and Communication Technology Student