News and Events
In this section you will find QAC's news releases, events and general news stories about the College.
Click here to view our latest events
Latest News
---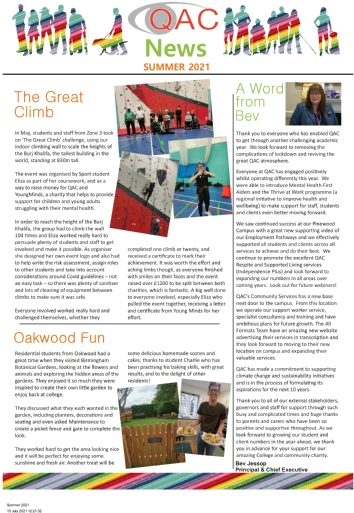 22 July 2021
QAC News, our external College newsletter, is now available to download for Summer 2021. If you require this information in an alternative format please contact us.
---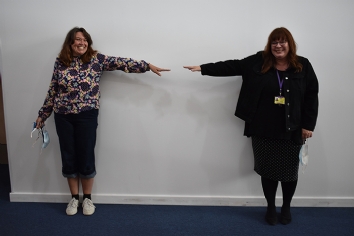 15 July 2021
The end of term saw our Principal and CEO Bev take on our Deputy Principal Jan in the return of our Principals' Challenge. Over the course of the final two weeks, they both took on a series of creative...
---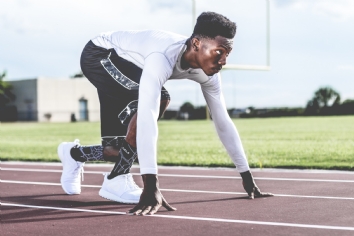 01 June 2021
The search to find more than 13,000 volunteers for the Birmingham 2022 Commonwealth Games has begun. The 2022 Commonwealth Games are taking place from 28 July to 8 August, the games is an once-in-a-lifetime...
---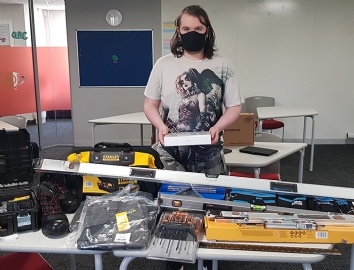 25 May 2021
We would like to say congratulations to this year's 'Fund Me' award winners Bradley, Thomas, Kevin and Jasper This is the second year of the project, funded by National Express Foundation , which this...
---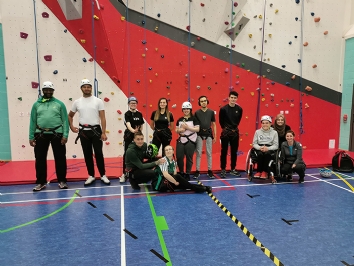 24 May 2021
Earlier this month, students and staff from Zone 3 took on our indoor climbing wall to scale the heights of the Burj Khalifa, the tallest building in the world at 830m tall as part of "The Great Climb" challenge, a...
Latest Events
---
07 September 2021
Our NEW Residential Students arrive after 14:00 pm on Tuesday 7th September 2021.
---
08 September 2021
Our NEW Day Students will begin on Wednesday 8th September 2021.
---
12 September 2021
Our returning Residential Students arrive back on Sunday 12th September 2021.
---
13 September 2021
Our returning Day students begin on Monday 13th September 2021.
---
22 October 2021
Half Term Holiday - all students resume studies on Wednesday 3rd November 2021.
What the students say
I am really happy here! My programme has helped me make progress with my learning and communication. Staff are supportive and I've made lots of new friends.
Mustafa - 21
Preparation for Life Student