News Archive
2019
January | February | March | April | May |
2018
January | February | March | April | May | June | July | August | September | October | November | December |
2017
January | February | March | April | May | June | July | August | September | October | November | December |
2016
January | February | March | April | May | June | July | August | September | October | November | December |
2015
January | March | April | May | June | July | August | September | October | November | December |
2014
January | February | March | May | June | July | August | September | October | November | December |
2013
March | July | September | October | December |
---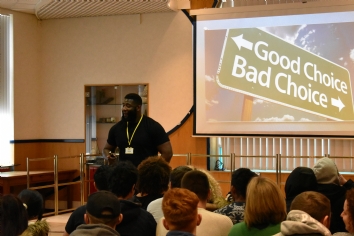 18 March 2019
Some of our students recently welcomed Criminologist and Youth Specialist Craig Pinkney to deliver an interactive workshop, aimed at raising awareness of good life choices when placed in difficult situations. Students were able to talk about gang culture and the impact of bad life choices on family and...
---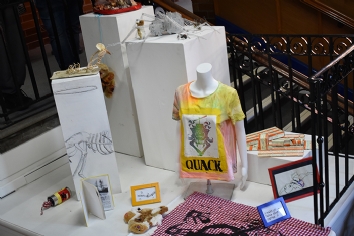 14 March 2019
Art & Design student Beth has unveiled an exhibition of what she describes as her best and most successful pieces of work from her time at QAC. The exhibition was part of Beth's
---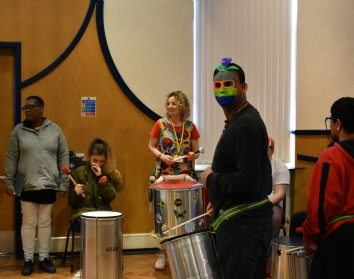 08 March 2019
On Wednesday we held our very own Mardi Gras celebration event, with various activities taking place around the whole college! Students were asked to dress in purple, gold and green, with some even creating amazing masks to wear during the celebrations!
---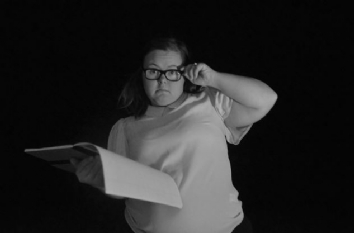 04 March 2019
Former Queen Alexandra College (QAC) performing arts student Poppy has appeared in the final episode of BBC period drama 'Call the Midwife' which aired on Sunday evening (3 March 2019). Poppy, who studied BTEC Performing Arts at QAC between 2014 and 2017, starred as Jane, the girlfriend...
---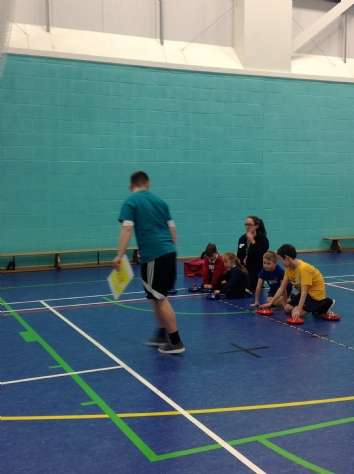 04 March 2019
On Monday 4th March 2019, QAC hosted the Birmingham South Primary Schools Boccia and Kurling Competition. 9 schools had been invited to take part in competitions. For some students, it was their first time competing in sport! QAC Sport and Powerchair Football Academy students facilitated...
---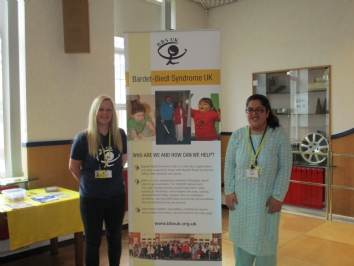 01 March 2019
Rare Disease Day falls annually on the last day in February, with the objective of the day being to raise awareness of rare diseases and to highlight the impact they have on sufferer's lives. This year we opted to put the spotlight on Bardet-Biedl Syndrome and invited representatives...
---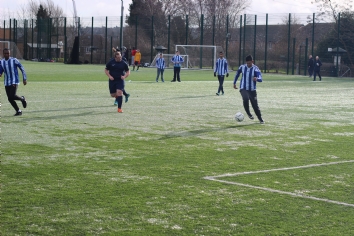 13 February 2019
QAC's Football team recently took part in their first tournament of the season! With 4 games played, the team managed 1 win, a 4-0 victory, drawing 2 and losing 1. The team's new additions for this season were playing in their first tournament and have quickly become valuable members of the...
---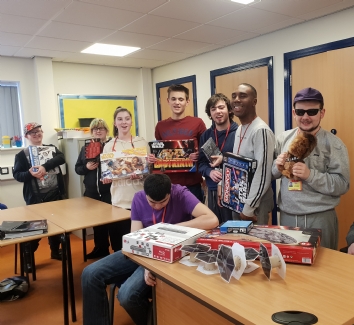 07 February 2019
Each year, our students get the opportunity to practice their research, communication, presentation and money skills by pitching for investment in front of 3 "Dragons" at QAC's very own Dragon's Den.Students have opportunity to put forward their proposals linked to Enrichment activities which support the...
---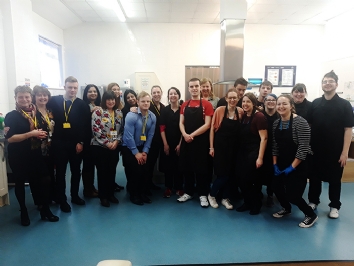 01 February 2019
Earlier this week, our Hospitality students welcomed a large group of employees from the Royal Bank of Scotland to their Monday morning café where they hosted a wonderful 'High Tea' with delicious cakes and plenty of drinks to choose from. The visitors thoroughly enjoyed...
---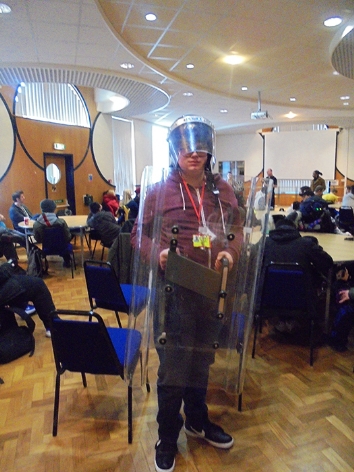 29 January 2019
Recently, as part of our Criminal Justice project, we invited police staff Corinne Brazier and Steve Rice from the West Midlands Police Heritage Project to QAC to inform our students about policing over the years; they brought in lots of police memorabilia including a police cape and shackles.
What the students say
QAC has helped me to become more independent and learn new skills!
Imran - 20
Preparation for Life Student