News Archive
2019
January | February | March |
2018
January | February | March | April | May | June | July | August | September | October | November | December |
2017
January | February | March | April | May | June | July | August | September | October | November | December |
2016
January | February | March | April | May | June | July | August | September | October | November | December |
2015
January | March | April | May | June | July | August | September | October | November | December |
2014
January | February | March | May | June | July | August | September | October | November | December |
2013
March | July | September | October | December |
---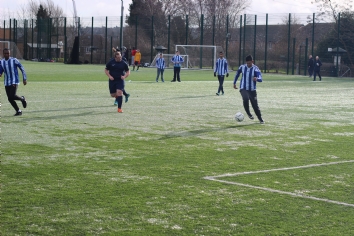 13 February 2019
QAC's Football team recently took part in their first tournament of the season! With 4 games played, the team managed 1 win, a 4-0 victory, drawing 2 and losing 1. The team's new additions for this season were playing in their first tournament and have quickly become valuable members of the...
---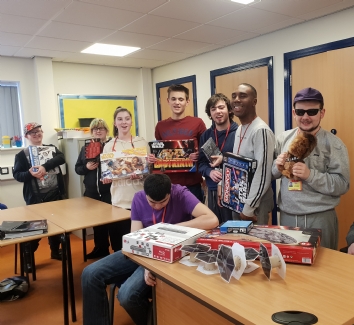 07 February 2019
Each year, our students get the opportunity to practice their research, communication, presentation and money skills by pitching for investment in front of 3 "Dragons" at QAC's very own Dragon's Den.Students have opportunity to put forward their proposals linked to Enrichment activities which support the...
---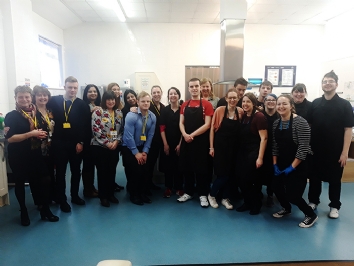 01 February 2019
Earlier this week, our Hospitality students welcomed a large group of employees from the Royal Bank of Scotland to their Monday morning café where they hosted a wonderful 'High Tea' with delicious cakes and plenty of drinks to choose from. The visitors thoroughly enjoyed...
---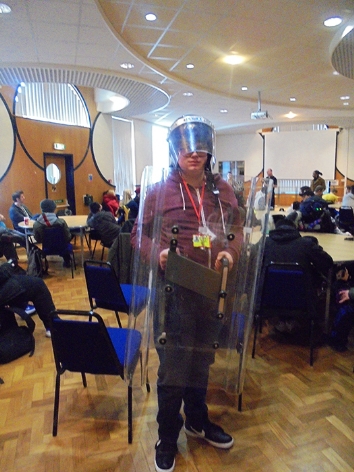 29 January 2019
Recently, as part of our Criminal Justice project, we invited police staff Corinne Brazier and Steve Rice from the West Midlands Police Heritage Project to QAC to inform our students about policing over the years; they brought in lots of police memorabilia including a police cape and shackles.
---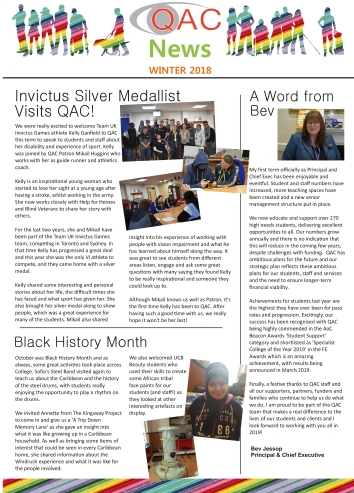 17 December 2018
QAC News, our external College newsletter, is now available to download for Winter 2018. If you require this information in an alternative format please contact us.
---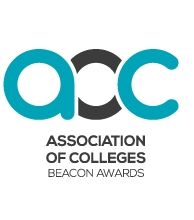 05 December 2018
We are happy to announce that we have met the 2018/19 AoC Beacon Standard and are now recognised as a Beacon Award commended college! This commendation comes as a result of the great work done by our LGBTQ+ group SPARK, providing a safe place for students who identify as lesbian, gay, bisexual,...
---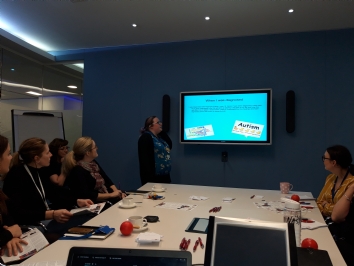 03 December 2018
To mark today's International Day of Persons with Disabilities (IDPD), Emma from our Rehab and Travel Training team, Sarah from Fundraising and Art & Design student Jasmine visited the Barclays offices in Birmingham City Centre to raise awareness about the work we do.
---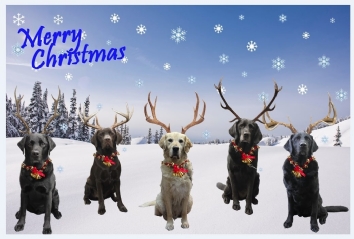 01 December 2018
Congratulations to Rebecca, one of our very talented Art and Design students, for having her design selected for use on the QAC Christmas cards. W e recently challenged some of our students to create a design to be considered for use on our corporate Christ
---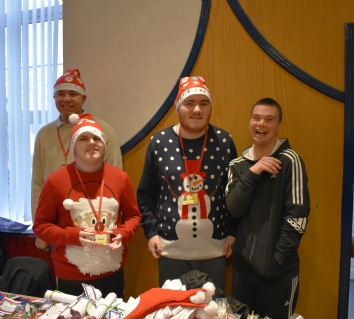 28 November 2018
Our PFL and LEAP students recently hosted their annual Christmas Fayre, open to other students, staff and parents/carers of our students! There were plenty of unique and handmade gifts, decorations and festive treats on offer, all helping to well and truly bring the Christmas spirit to...
---
28 November 2018
We recently welcomed a team of employees from Tac-Grid to QAC to work with staff and students, demonstrating their new smart cane and tac-grid system! The students enjoyed an interactive session in using the cane and learning about its functions, as well as how in the near future it can help them to travel...
What the students say
QAC has helped me accept myself and grow my skills in many areas, including Art and Design. I've achieved many milestones here that I never thought possible!
Beth - 19
Art and Design Student