News Archive
2019
January | February | March | April | May | June | July |
2018
January | February | March | April | May | June | July | August | September | October | November | December |
2017
January | February | March | April | May | June | July | August | September | October | November | December |
2016
January | February | March | April | May | June | July | August | September | October | November | December |
2015
January | March | April | May | June | July | August | September | October | November | December |
2014
January | February | March | May | June | July | August | September | October | November | December |
2013
March | July | September | October | December |
---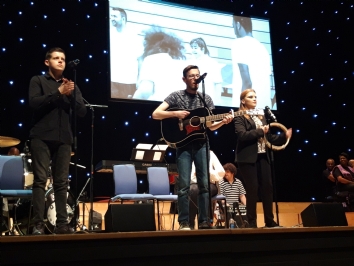 14 June 2019
QAC Collective, a group of very talented QAC students who love music, took to the stage and joined some other amazing performers as part of Birmingham's Big Noise, which took place in Birmingham Town Hall and was organised by Midland Mencap to celebrate their 70th birthday.
---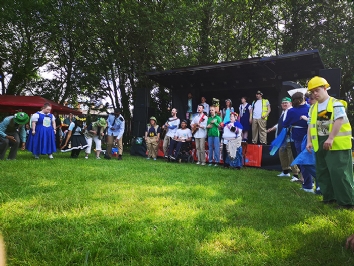 08 June 2019
Some of our Performing Arts students, as well as Independence Plus and other QAC students, recently took part in a Spectra performance in the Bearwood street festival. They developed a performance inspired by the stories of the people of Bearwood to show the town at its very best! Despite...
---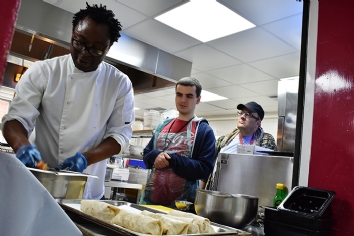 24 May 2019
Some of our residential students recently took part in a Health Living cooking class, led by Zeph, one of the Chefs in our College kitchen! The aim of the session was to introduce students to some healthy recipes and showing them juts how straight forward healthy eating and cooking can be! ...
---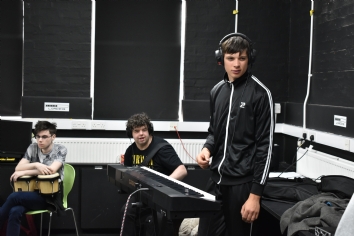 15 May 2019
Last week, recording engineers from Serious Studios came to QAC to record some of the talented musicians we have amongst our students.
---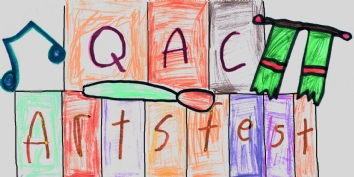 15 April 2019
The Easter break arrived in style last week with QAC's ArtsFest event. This year, the event happened over a whole week and showcased everything creative that happens at College. Over 20 staff-led workshops happened across the week, including percussion making, iPad music, virtual reality experiences,...
---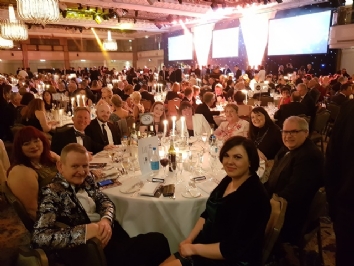 22 March 2019
The winners of this year's Tes FE Awards for 2019 were revealed at a gala awards evening at the Grosvenor House Hotel in London on Friday 22 March 2019. More than 700 sector leaders and staff gathered to find out the winners of the awards, sponsored by the Education and Training Foundation. These...
---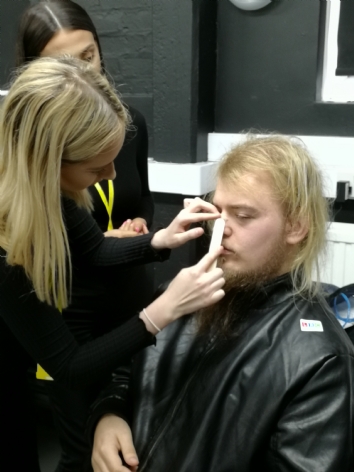 20 March 2019
A group of University College Birmingham Level 2 Hair & Media students recently joined our Performing Arts group to host a 'Special Effects' makeup masterclass, giving a demonstration on how to apply special effects make up before students got to have some makeup done to them; from broken noses, cuts...
---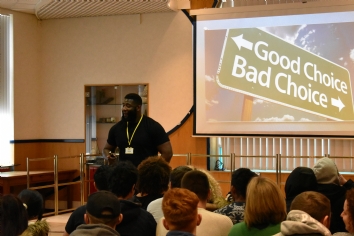 18 March 2019
Some of our students recently welcomed Criminologist and Youth Specialist Craig Pinkney to deliver an interactive workshop, aimed at raising awareness of good life choices when placed in difficult situations. Students were able to talk about gang culture and the impact of bad life choices on family and...
---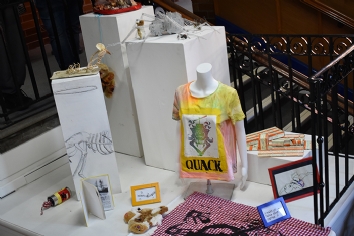 14 March 2019
Art & Design student Beth has unveiled an exhibition of what she describes as her best and most successful pieces of work from her time at QAC. The exhibition was part of Beth's
---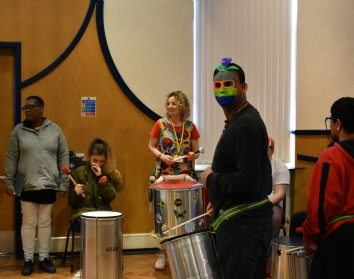 08 March 2019
On Wednesday we held our very own Mardi Gras celebration event, with various activities taking place around the whole college! Students were asked to dress in purple, gold and green, with some even creating amazing masks to wear during the celebrations!
What the students say
I enjoy all aspects of Powerchair Football. My course has really helped to build my confidence, making me much happier!
Luke - 17
Powerchair Football and Further Education Programme Student