College
Queen Alexandra College (QAC) is a Specialist College based in Birmingham. We welcome students who come to our College from all over the country – as well as many who are local to us.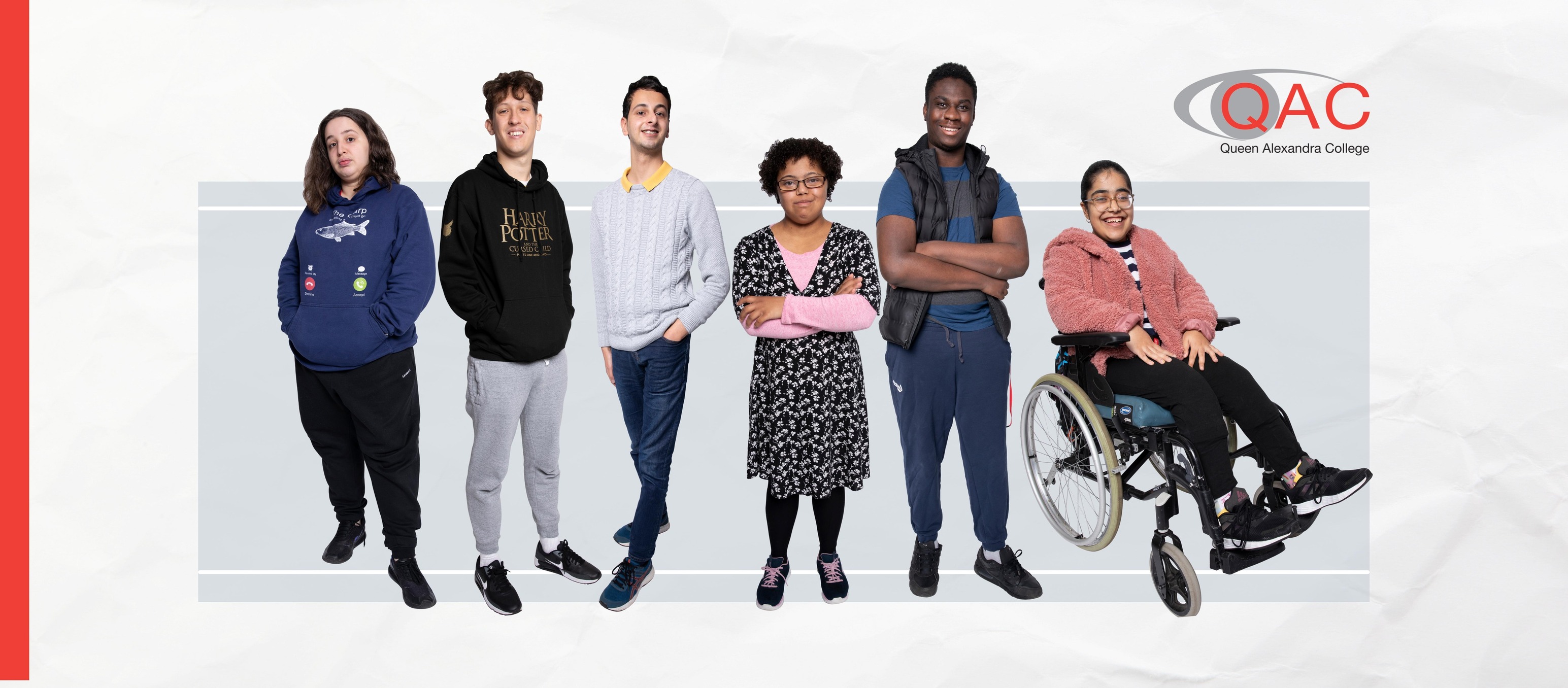 The College has been at its current location since 1903. Our original purpose was to provide education for young people who were blind or visually impaired. Today, in addition to supporting people who have a visual impairment, we offer education, support and guidance for students on the autism spectrum, those with moderate to severe learning difficulties, and students with physical and other disabilities. We have a large, skilled and diverse staff team who can meet a diverse range of student needs.
As QAC has grown, we now have new educational and learning sites. As well as the more well known campus in Harborne, there is the QAC Pinewood campus (dedicated to employment progression) in nearby Woodgate valley and in addition, QAC's Umberslade campus (dedicated to horticulture and out door learning), in nearby Selly Oak. Some students may experience a combination of all. Whichever location of QAC you may attend, you will receive the same high quality experience and specialist support from staff. QAC offers a broad range of study programmes that are tailored to ensure each student receives the educational, therapeutic and support services that they require, helping them achieve their aspirations for adult life.
Ultimately, we have a great mix of students and provision which adds to the inclusive atmosphere of QAC.
There are over 380 students studying here at QAC but you will be pleased to know that class sizes are small and support levels are high.