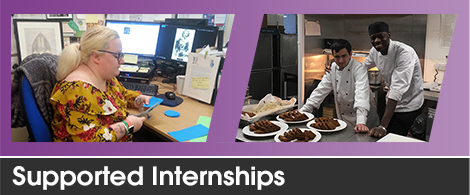 The Supported Internship Programme provides a structured study programme, based with an employer, that is tailored to the needs of the young person undertaking the course. It will equip you with the skills that you need for the workplace. This includes on-the-job training and the opportunity to study for relevant qualifications. Both you and the employer will be fully supported by LSA's and Job Coaches.
What the students say
QAC is helping me to achieve my goals. I have made lots of improvement with my confidence and social skills.
Conor - 22
Supported Internships Student