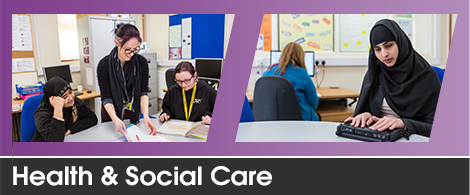 You may have ambitions to work with young people, vulnerable people or the elderly. If so, a qualification in Health and Social Care will be an important step towards this goal.
As part of your course you will have the chance to enjoy external and internal work placements relevant to your studies.
Qualifications range from Entry 3 to Level 3.
Progression from Health and Social Care can be into employment, on to a higher level of study or a Supported Internship, Apprenticeship or Work based training programme.
What the students say
QAC has helped me to be more confident, independent and make my own choices and decisions. I have also gained valuable work experience!
Shamaila - 21
Health and Social Care Student