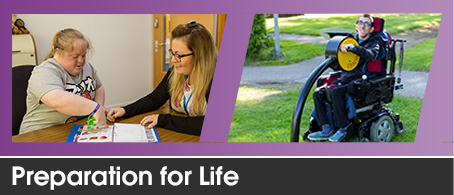 Our Preparation for Life (PFL) programmes enable learners who have learning disabilities and difficulties to develop the skills they need to participate as citizens within the community and, where possible, the workplace. PFL is continuously developing exciting new opportunities and programme content to reflect the diversity of interests and needs of the learners.
PFL is suitable for young people who are working at Pre Entry to Entry Level 2.
Progression from PFL may be onto a higher level PFL course, onto a LEAP programme or into a range of social care funded provision.
What the students say
QAC is a good place to be and I'd recommend the College to anyone thinking about attending.
Nathan - 20
Preparation for Life Student