News Archive October 2013
2022
January | February | March | April | May | June | July | August | September | October | November | December |
2021
January | February | March | April | May | June | July | August | September | October | November | December |
2020
January | February | March | April | May | June | July | August | September | October | November | December |
2019
January | February | March | April | May | June | July | August | September | October | November | December |
2018
January | February | March | April | May | June | July | August | September | October | November | December |
2017
January | February | March | April | May | June | July | August | September | October | November | December |
2016
January | February | March | April | May | June | July | August | September | October | November | December |
2015
January | March | April | May | June | July | August | September | October | November | December |
2014
January | February | March | May | June | July | August | September | October | November | December |
2013
March | July | September | October | December |
---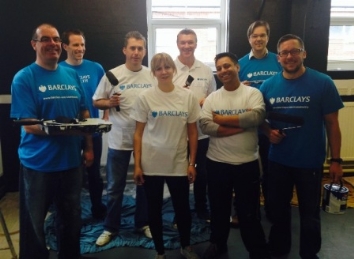 31 October 2013
As part of their 'Make a Difference Day' (MADD) initiative a team of employees from Barclays on Colmore Row wanted to spend a day volunteering at QAC and were tasked with decorating the Performing Arts area. Following the initial shock of finding out they would be painting it black and a trip to...
---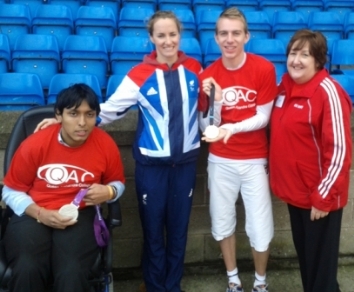 26 October 2013
The Birmingham Disability Sports Forum recently launched their first ever Sports Festival Week at Alexander Stadium with QAC very proud and excited to be part of it. Sport & Recreation students, Ryan and Suraj, along with staff members, Wendy and Sarah, attended the event on Saturday 26 October where they were...
---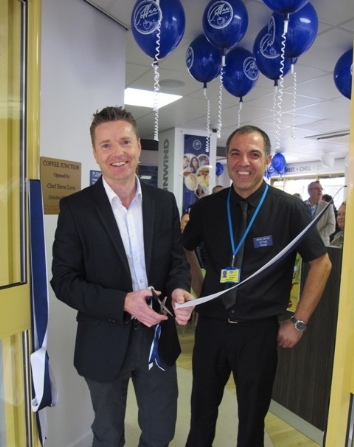 09 October 2013
No one appreciates a really great cup of coffee, tea, chocolate or Chai latte more than star local chef Steve Love. Steve, whose Birmingham restaurant 'Loves' has once again been voted into the UK's top 100, officially opened the new 'Coffee Junction' in Bearwood on Wednesday October 9th . ...
What the students say
I am so happy to be here and I really enjoy my programme!
Cerys - 18
LEAP (Learning, Employment and Progression) Student