News Archive March 2013
2022
January | February | March | April | May | June | July | August | September | October | November | December |
2021
January | February | March | April | May | June | July | August | September | October | November | December |
2020
January | February | March | April | May | June | July | August | September | October | November | December |
2019
January | February | March | April | May | June | July | August | September | October | November | December |
2018
January | February | March | April | May | June | July | August | September | October | November | December |
2017
January | February | March | April | May | June | July | August | September | October | November | December |
2016
January | February | March | April | May | June | July | August | September | October | November | December |
2015
January | March | April | May | June | July | August | September | October | November | December |
2014
January | February | March | May | June | July | August | September | October | November | December |
2013
March | July | September | October | December |
---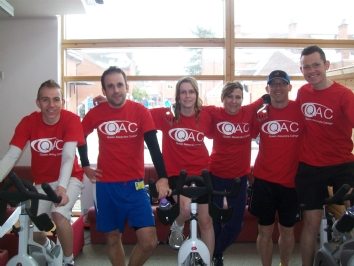 28 March 2013
In March 2013, Staff and Students took part in a real test of endurance in order to raise funds for a much needed Sports Hall. Three QAC Students accompanied by three members of staff, embarked on a 24hour spin bike challenge. Working in shifts, the group completed a non stop spinning session which commenced...
---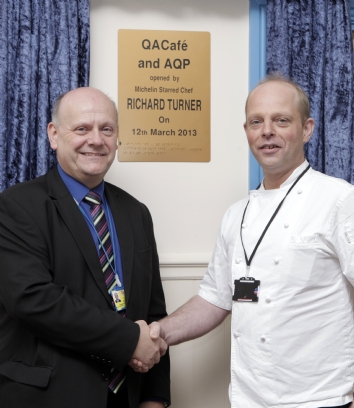 26 March 2013
Chef Richard Turner, whose Harborne based restaurant holds a Michelin Star, gave his time to open the new training café and 'A Quiet Place' at Queen Alexandra College (QAC). The College trains people with disabilities in many programme areas, including hospitality and catering, with a strong...
---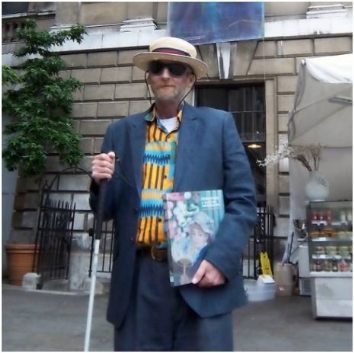 26 March 2013
Everyone in QAC's Sight Village Team was shocked and saddened by the news that Douglas Hutchison, aka Professor Whitestick, died following an incident outside his home in London, shortly after the 2012 Sight Village London Roadshow. An 18 year old German national was arrested. As a prolific blogger on the Arts and...
What the students say
Being at QAC has made me happier! I like being busy and my course is cool, it has given me more purpose. There is a good connection between students and staff.
Robs - 17
LEAP (Learning, Employment and Progression) Student