News Archive January 2014
2021
January | February | March | April | May |
2020
January | February | March | April | May | June | July | August | September | October | November | December |
2019
January | February | March | April | May | June | July | August | September | October | November | December |
2018
January | February | March | April | May | June | July | August | September | October | November | December |
2017
January | February | March | April | May | June | July | August | September | October | November | December |
2016
January | February | March | April | May | June | July | August | September | October | November | December |
2015
January | March | April | May | June | July | August | September | October | November | December |
2014
January | February | March | May | June | July | August | September | October | November | December |
2013
March | July | September | October | December |
---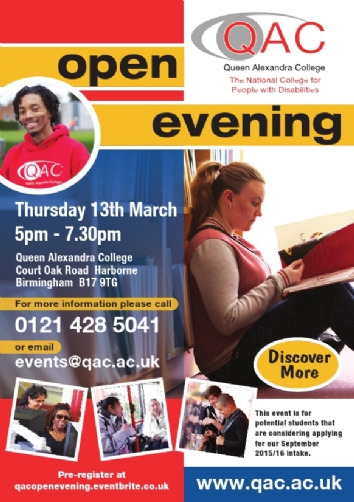 30 January 2014
We at Queen Alexandra College would like to welcome potential students and their families to our upcoming opening evening. We hope that this event will provide you with the opportunity to discover more about the wonderful things that are happening at our college. The event will take place on...
---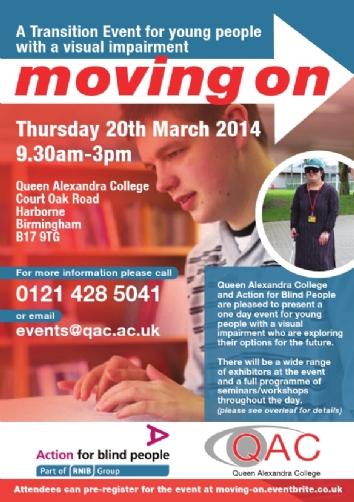 30 January 2014
Queen Alexandra College and Action for Blind People are pleased to present a one day event for young people with a visual impairment who are their options for the future. The event will take place on Thursday 20th March from 9.30am - 3.00pm There will be a wide range of exhibitors at the event and a full...
---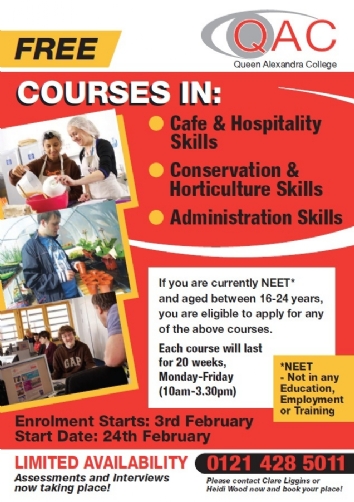 24 January 2014
Queen Alexandra College will be offering FREE courses in Café & Hospitality Skills, Conservation & Horticulture Skills and Administration Skills. If you are currently NOT in any Education, Employment or Training and aged between 16-24 years, you may be eligible to apply for one of these courses. ...
---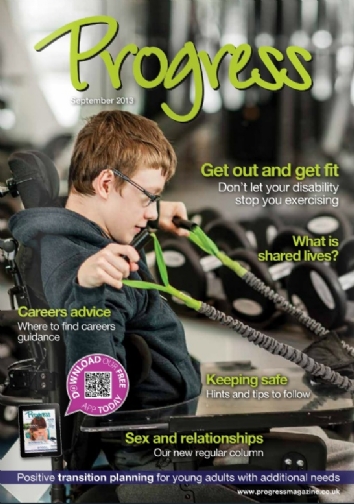 15 January 2014
Gill Leno, PSHE Therapist at QAC, was recently invited to contribute to an article on a regular basis for Progress magazine, answering questions about sex and relationships. Progress is the essential transition guide for 13 to 25 year olds with additional needs. You can read the full article by clicking on the...
What the students say
I like QAC because my course is very practical, well-structured and delivered at the right pace.
Jack - 17
[Inactive: Motor Vehicle Studies (LEAP)] Student