News Archive November 2014
2020
January | February | March | April | May | June | July |
2019
January | February | March | April | May | June | July | August | September | October | November | December |
2018
January | February | March | April | May | June | July | August | September | October | November | December |
2017
January | February | March | April | May | June | July | August | September | October | November | December |
2016
January | February | March | April | May | June | July | August | September | October | November | December |
2015
January | March | April | May | June | July | August | September | October | November | December |
2014
January | February | March | May | June | July | August | September | October | November | December |
2013
March | July | September | October | December |
---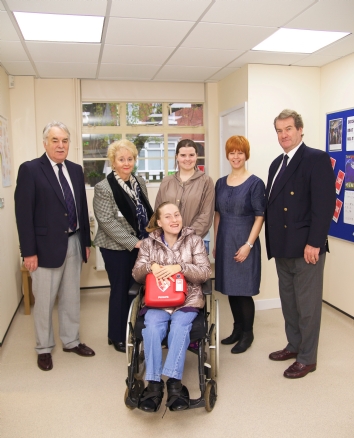 24 November 2014
Our Healthcare Team are delighted and extremely grateful to now be in the possession of a defibrillator that was kindly donated by Hearts of England Association (HOEA). HOEA Chairman, Stephen Ward, along with Secretary, David Willetts, and committee member, Gill Fogg, paid QAC a visit to present the defibrillator...
What the students say
Staff are very supportive and make my time at College fun! My independence and confidence has improved which makes me really happy.
Keeley - 21
LEAP (Learning, Employment and Progression) Student