News Archive November 2014
2022
January | February | March | April | May | June | July | August | September | October | November | December |
2021
January | February | March | April | May | June | July | August | September | October | November | December |
2020
January | February | March | April | May | June | July | August | September | October | November | December |
2019
January | February | March | April | May | June | July | August | September | October | November | December |
2018
January | February | March | April | May | June | July | August | September | October | November | December |
2017
January | February | March | April | May | June | July | August | September | October | November | December |
2016
January | February | March | April | May | June | July | August | September | October | November | December |
2015
January | March | April | May | June | July | August | September | October | November | December |
2014
January | February | March | May | June | July | August | September | October | November | December |
2013
March | July | September | October | December |
---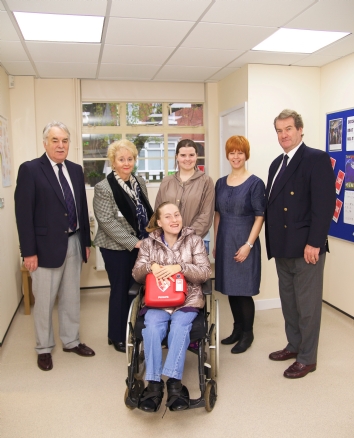 24 November 2014
Our Healthcare Team are delighted and extremely grateful to now be in the possession of a defibrillator that was kindly donated by Hearts of England Association (HOEA). HOEA Chairman, Stephen Ward, along with Secretary, David Willetts, and committee member, Gill Fogg, paid QAC a visit to present the defibrillator...
What the students say
QAC has helped me to build my confidence – it makes me feel positive about myself. In addition to my IT programme, I also enjoy attending the College music club!
Zan - 24
Information and Communication Technology Student