News Archive December 2014
2022
January | February | March | April | May | June | July | August | September | October | November | December |
2021
January | February | March | April | May | June | July | August | September | October | November | December |
2020
January | February | March | April | May | June | July | August | September | October | November | December |
2019
January | February | March | April | May | June | July | August | September | October | November | December |
2018
January | February | March | April | May | June | July | August | September | October | November | December |
2017
January | February | March | April | May | June | July | August | September | October | November | December |
2016
January | February | March | April | May | June | July | August | September | October | November | December |
2015
January | March | April | May | June | July | August | September | October | November | December |
2014
January | February | March | May | June | July | August | September | October | November | December |
2013
March | July | September | October | December |
---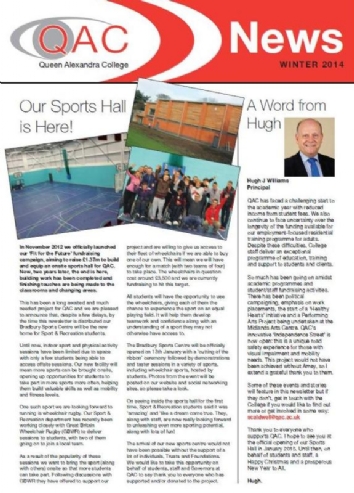 15 December 2014
QAC News, our external college newsletter, is now available to download for winter 2014. If you require this information in an alternative format please contact us.
---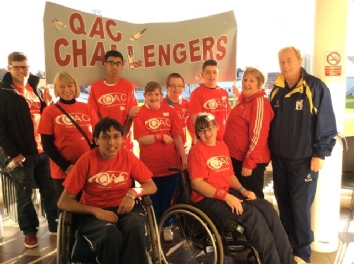 08 December 2014
Congratulations to QAC students, Suraj, Kerri, Hassan, Adam, Tom and Gemma who played in the National Table Cricket Community League Finals on Sunday 7th December at Trent Bridge, home of Nottinghamshire County Cricket Club. Despite only playing the sport for a short period of time they produced some great...
---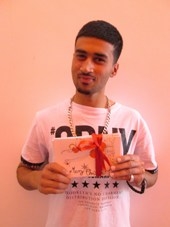 03 December 2014
Congratulations to one of our Art and Design students, Akeel for having his design selected for use on the QAC Christmas card. This year, we liaised with the Art department and asked them to propose a range of designs that could be considered for use on our corporate Christmas cards. Akeel's...
What the students say
The College is really friendly and it makes me feel happy. I like to learn new things, work as a team and help my friends.
Uthman - 20
Preparation for Life Student