News Archive February 2014
2020
January | February | March | April | May | June | July |
2019
January | February | March | April | May | June | July | August | September | October | November | December |
2018
January | February | March | April | May | June | July | August | September | October | November | December |
2017
January | February | March | April | May | June | July | August | September | October | November | December |
2016
January | February | March | April | May | June | July | August | September | October | November | December |
2015
January | March | April | May | June | July | August | September | October | November | December |
2014
January | February | March | May | June | July | August | September | October | November | December |
2013
March | July | September | October | December |
---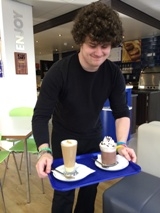 14 February 2014
One of our BTEC Hospitality students has commenced a regular placement within Coffee Junction - our social enterprise cafe situated in Bearwood. Jim, now in his third year of study at QAC, has been working with Ismail (Coffee Junction Manager) and his team to gain the skills required to work in a busy cafe...
---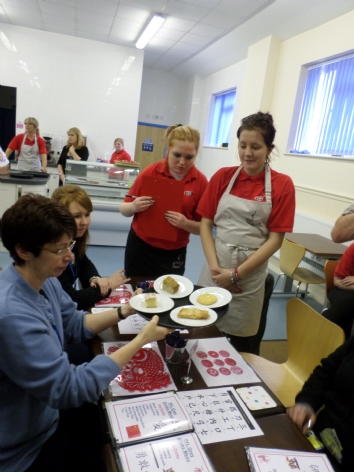 10 February 2014
Our PFL Grey group recently had great fun planning the Chinese New Year Café. They learnt all about Chinese traditions, food and music, and spent lots of time preparing for the event. They particularly enjoyed researching information so that they could make sure each one of their special guests...
What the students say
There's always plenty to do at QAC. I really enjoy my programme and the work involved, but also the opportunities for fun activities and socialising.
Michael - 19
Creative Media Production Student