News Archive August 2014
2020
January | February | March | April | May |
2019
January | February | March | April | May | June | July | August | September | October | November | December |
2018
January | February | March | April | May | June | July | August | September | October | November | December |
2017
January | February | March | April | May | June | July | August | September | October | November | December |
2016
January | February | March | April | May | June | July | August | September | October | November | December |
2015
January | March | April | May | June | July | August | September | October | November | December |
2014
January | February | March | May | June | July | August | September | October | November | December |
2013
March | July | September | October | December |
---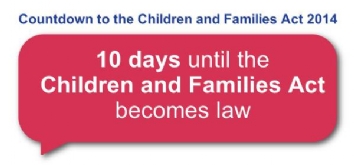 21 August 2014
The Children and Families Act will be implemented from Monday 1st September 2014. QAC will be joining The Association of National Specialist Colleges (Natspec) in marking this as an important date in the calendar. Natspec has commented on the bill at each stage of its progress through parliament and will be...
What the students say
Being a residential student has really helped me to become more independent – I do my own washing and I can cook with a bit of help from staff.
Amy - 21
Powerchair Football Academy Student