News Archive August 2014
2021
January | February | March | April | May |
2020
January | February | March | April | May | June | July | August | September | October | November | December |
2019
January | February | March | April | May | June | July | August | September | October | November | December |
2018
January | February | March | April | May | June | July | August | September | October | November | December |
2017
January | February | March | April | May | June | July | August | September | October | November | December |
2016
January | February | March | April | May | June | July | August | September | October | November | December |
2015
January | March | April | May | June | July | August | September | October | November | December |
2014
January | February | March | May | June | July | August | September | October | November | December |
2013
March | July | September | October | December |
---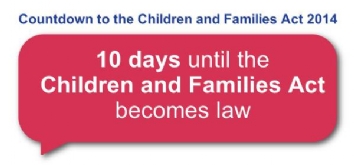 21 August 2014
The Children and Families Act will be implemented from Monday 1st September 2014. QAC will be joining The Association of National Specialist Colleges (Natspec) in marking this as an important date in the calendar. Natspec has commented on the bill at each stage of its progress through parliament and will be...
What the students say
The College has helped me to feel more confident and develop my independence. Staff are really helpful and provide lots of support whenever I need it.
Hardeep - 20
Information and Communication Technology Student