News Archive September 2014
2022
January | February | March | April | May | June | July | August | September | October | November | December |
2021
January | February | March | April | May | June | July | August | September | October | November | December |
2020
January | February | March | April | May | June | July | August | September | October | November | December |
2019
January | February | March | April | May | June | July | August | September | October | November | December |
2018
January | February | March | April | May | June | July | August | September | October | November | December |
2017
January | February | March | April | May | June | July | August | September | October | November | December |
2016
January | February | March | April | May | June | July | August | September | October | November | December |
2015
January | March | April | May | June | July | August | September | October | November | December |
2014
January | February | March | May | June | July | August | September | October | November | December |
2013
March | July | September | October | December |
---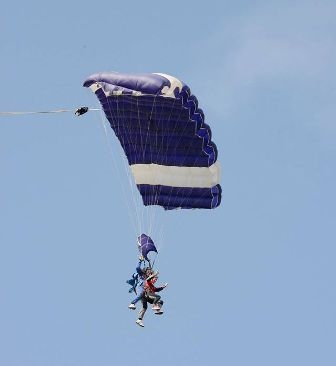 29 September 2014
On Saturday 27th September, two daring individuals (including one of our very own students) chose to complete our anuual Skydive to raise funds for QAC. Cher - a second year student, was joined by Steven to complete the nerve-wracking challenge. Both were nervous ...prior to the jump, but were thrilled...
---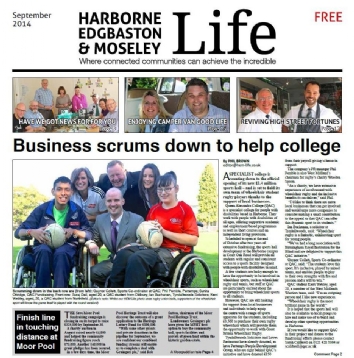 12 September 2014
To mark the countdown to the official opening of our new £1.4 million Sports Hall, QAC were featured on the front page of local newspaper, Harborne, Edgbaston & Moseley Life. Following two years of extensive fundraising this exciting onsite development will provide all students with regular and...
---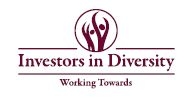 02 September 2014
Queen Alexandra College (QAC) has recently demonstrated commitment to its staff and stakeholders by achieving the Investors in Diversity Standard at Stage 2 Full Review. The Investors in Diversity (IiD) Standard is awarded by the National Centre for Diversity to organisations that strive for excellence in this...
What the students say
The staff at QAC are the best – they have helped me with my speech and to be more confident.
Sam - 18
Preparation for Life Student