News Archive December 2015
2022
January | February | March | April | May | June | July | August | September | October | November | December |
2021
January | February | March | April | May | June | July | August | September | October | November | December |
2020
January | February | March | April | May | June | July | August | September | October | November | December |
2019
January | February | March | April | May | June | July | August | September | October | November | December |
2018
January | February | March | April | May | June | July | August | September | October | November | December |
2017
January | February | March | April | May | June | July | August | September | October | November | December |
2016
January | February | March | April | May | June | July | August | September | October | November | December |
2015
January | March | April | May | June | July | August | September | October | November | December |
2014
January | February | March | May | June | July | August | September | October | November | December |
2013
March | July | September | October | December |
---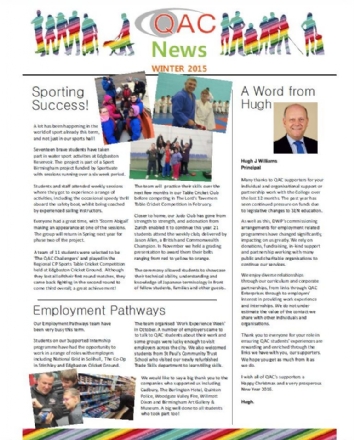 17 December 2015
QAC News, our external college newsletter, is now available to download for winter 2015. If you require this information in an alternative format please contact us.
---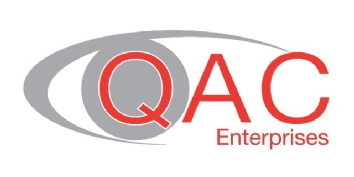 17 December 2015
Queen Alexandra College is a charity and a thriving specialist provider of education, training and independent living for people with visual impairment, autistic spectrum, specific learning and other disabilities. We are primarily located at our campus in Harborne, Birmingham with properties and businesses...
---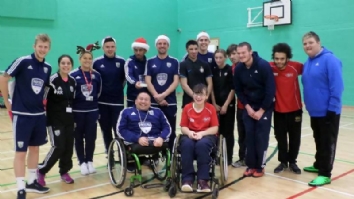 15 December 2015
Some of our vocational Sport students paid a recent visit to Portway Lifestyle Centre to volunteer with The Albion Foundation and support the running of their Primary SEN Christmas Multi-Sport Festival. Our students helped to run sports activities with a Christmassy feel to them such as 'Putting...
---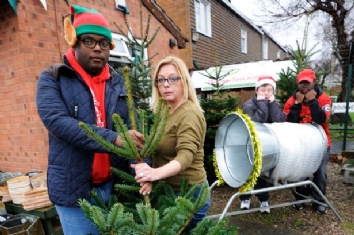 14 December 2015
Following the sad news from Umberslade Nurseries last week, who suffered a theft of Christmas Trees, staff and students at Queen Alexandra College have been touched by the support that we have received from individuals and organisations in the local community. Umberslade Nurseries is an enterprise owned by...
---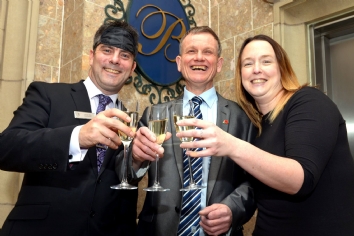 03 December 2015
We were delighted to welcome more than 60 guests including West Bromwich MP Adrian Bailey, The Albion Foundation and former QAC student and current College Governor 'Blind Dave' Heeley to the Macdonald Burlington Hotel in Birmingham for one of our popular 'Dinner in the Dark' events. ...
What the students say
QAC is a fun place to be and you get the support you need to help with your future.
Victoria - 21
Preparation for Life Student