News Archive January 2016
2022
January | February | March | April | May | June | July | August | September | October | November | December |
2021
January | February | March | April | May | June | July | August | September | October | November | December |
2020
January | February | March | April | May | June | July | August | September | October | November | December |
2019
January | February | March | April | May | June | July | August | September | October | November | December |
2018
January | February | March | April | May | June | July | August | September | October | November | December |
2017
January | February | March | April | May | June | July | August | September | October | November | December |
2016
January | February | March | April | May | June | July | August | September | October | November | December |
2015
January | March | April | May | June | July | August | September | October | November | December |
2014
January | February | March | May | June | July | August | September | October | November | December |
2013
March | July | September | October | December |
---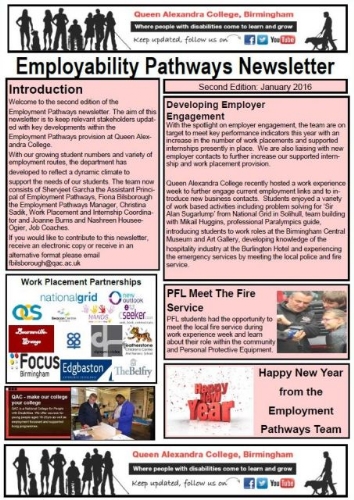 22 January 2016
Our Employability Pathways Newsletter, providing the latest updates and developments within our employment pathways provision at QAC, is now available to download. If you require this information in an alternative format please contact us.
---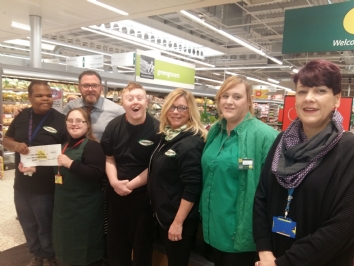 12 January 2016
Students from Preparation for Life (PFL) Red, along with their tutor Sarah, Umberslade Nurseries Manager Nicky and Fundraising Manager Sarah visited Morrisons Edgbaston to collect a cheque for £11,500 earlier today. Amy, Reece and Tobias were all smiles as they received the cheque from Store Manager...
What the students say
I enjoy being able to create new animations and drawings – it makes me feel happy. The support given to me by staff is really helpful.
Harvey - 16
Art and Design Student