News Archive April 2016
2022
January | February | March | April | May | June | July | August | September | October | November | December |
2021
January | February | March | April | May | June | July | August | September | October | November | December |
2020
January | February | March | April | May | June | July | August | September | October | November | December |
2019
January | February | March | April | May | June | July | August | September | October | November | December |
2018
January | February | March | April | May | June | July | August | September | October | November | December |
2017
January | February | March | April | May | June | July | August | September | October | November | December |
2016
January | February | March | April | May | June | July | August | September | October | November | December |
2015
January | March | April | May | June | July | August | September | October | November | December |
2014
January | February | March | May | June | July | August | September | October | November | December |
2013
March | July | September | October | December |
---
20 April 2016
Two of our students, Beth and Cher, delivered a fantastic presentation at the recent Natspec Annual Conference which took place at the Aston Business School in Birmingham on Tuesday 19 th April 2016. Following on from their contribution to the 'A Right Not a Fight' event hosted at QAC in...
---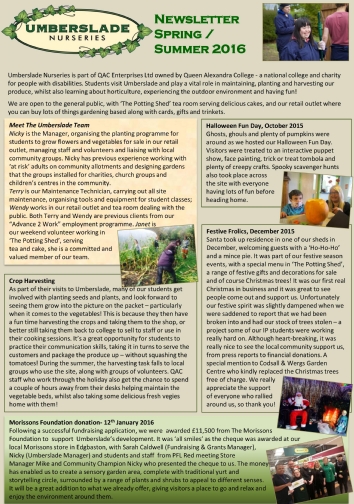 19 April 2016
The Umberslade Nurseries Spring/Summer 2016 newsletter is now available for download! If you require this information in an alternative format please contact us.
---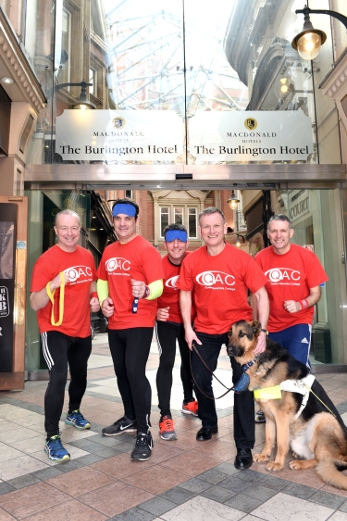 04 April 2016
Staff at the Macdonald Burlington Hotel in Birmingham are currently in training for a 10k run, blindfolded. Regional Managing Director, Derek McDonough, and Macdonald Burlington Hotel Manager, James Bee, are taking on the Great Birmingham 10k Run while blindfolded alongside former QAC student and current College...
What the students say
I really enjoy my course because it offers me a good mix of theory and practical – it has also allowed me to experience new sports that I have never played before.
Conrad - 20
Sport and Sports Leadership Student