News Archive July 2016
2020
January | February | March | April | May |
2019
January | February | March | April | May | June | July | August | September | October | November | December |
2018
January | February | March | April | May | June | July | August | September | October | November | December |
2017
January | February | March | April | May | June | July | August | September | October | November | December |
2016
January | February | March | April | May | June | July | August | September | October | November | December |
2015
January | March | April | May | June | July | August | September | October | November | December |
2014
January | February | March | May | June | July | August | September | October | November | December |
2013
March | July | September | October | December |
---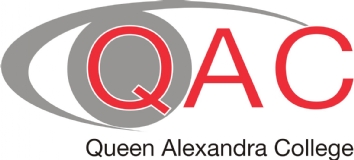 18 July 2016
Staff and students at Queen Alexandra College (QAC) have been celebrating after we were rated 'Good' by Ofsted , the office for Standards in Education, Children's Services and Skills. The short inspection was carried out at the start of June 2016 and was the first inspection of the College...
What the students say
The College has helped me to feel more confident and develop my independence. Staff are really helpful and provide lots of support whenever I need it.
Hardeep - 20
Information and Communication Technology Student