News Archive January 2017
2022
January | February | March | April | May | June | July | August | September | October | November | December |
2021
January | February | March | April | May | June | July | August | September | October | November | December |
2020
January | February | March | April | May | June | July | August | September | October | November | December |
2019
January | February | March | April | May | June | July | August | September | October | November | December |
2018
January | February | March | April | May | June | July | August | September | October | November | December |
2017
January | February | March | April | May | June | July | August | September | October | November | December |
2016
January | February | March | April | May | June | July | August | September | October | November | December |
2015
January | March | April | May | June | July | August | September | October | November | December |
2014
January | February | March | May | June | July | August | September | October | November | December |
2013
March | July | September | October | December |
---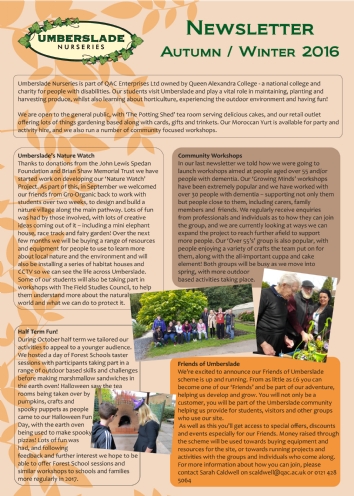 25 January 2017
The Umberslade Nurseries Autumn/Winter newsletter is now available for download! If you require this information in an alternative format please contact us.
---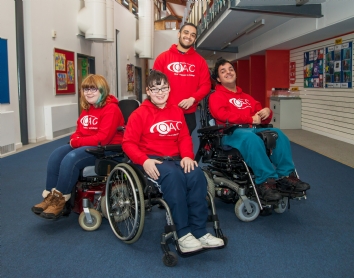 23 January 2017
We are delighted to inform that Hannah, Kaseem, Kerri and Hamzah will be our Student Ambassadors for 2017! Acting as a role model for both prospective and current students, duties include meeting and greeting QAC visitors, guiding visitors on campus tours and occasionally representing the College at external...
---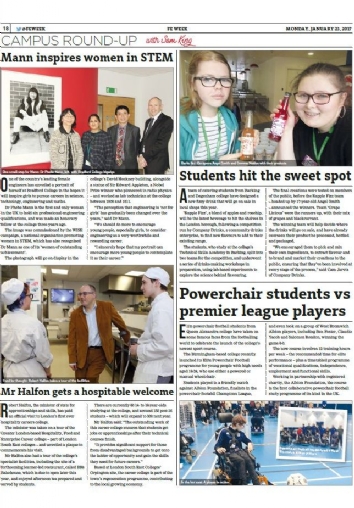 20 January 2017
The recent launch of our new Elite Powerchair Football Programme, delivered in partnership with The Albion Foundation, was featured in Edition 196 of FE Week. As part of the official launch Premier League stars from West Bromwich Albion FC including, Ben Foster, Jonas Olsson, Claudio Yacob and Salomon Rondon...
What the students say
The staff are really friendly and helpful at QAC, they have helped me with my confidence and my independence - this makes me feel very happy and proud!
Aisha - 21
Supported Internships Student