News Archive August 2017
2022
January | February | March | April | May | June | July | August | September | October | November | December |
2021
January | February | March | April | May | June | July | August | September | October | November | December |
2020
January | February | March | April | May | June | July | August | September | October | November | December |
2019
January | February | March | April | May | June | July | August | September | October | November | December |
2018
January | February | March | April | May | June | July | August | September | October | November | December |
2017
January | February | March | April | May | June | July | August | September | October | November | December |
2016
January | February | March | April | May | June | July | August | September | October | November | December |
2015
January | March | April | May | June | July | August | September | October | November | December |
2014
January | February | March | May | June | July | August | September | October | November | December |
2013
March | July | September | October | December |
---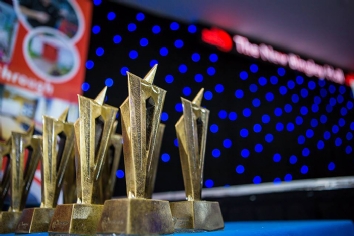 21 August 2017
Our staff, students and their families once again gathered for the annual "Friends and Families Day" on 7th July, for a day highlighting the students' achievements over the past year, as well as a chance to formally congratulate and wish our leavers the best of luck for the future! The day is a great occasion for our...
What the students say
I enjoy the practical cooking sessions on my course. QAC has provided me opportunities to experience new things and develop skills that will help me to get a job!
Hannah - 21
LEAP (Learning, Employment and Progression) Student