News Archive July 2018
2022
January | February | March | April | May | June | July | August | September | October | November | December |
2021
January | February | March | April | May | June | July | August | September | October | November | December |
2020
January | February | March | April | May | June | July | August | September | October | November | December |
2019
January | February | March | April | May | June | July | August | September | October | November | December |
2018
January | February | March | April | May | June | July | August | September | October | November | December |
2017
January | February | March | April | May | June | July | August | September | October | November | December |
2016
January | February | March | April | May | June | July | August | September | October | November | December |
2015
January | March | April | May | June | July | August | September | October | November | December |
2014
January | February | March | May | June | July | August | September | October | November | December |
2013
March | July | September | October | December |
---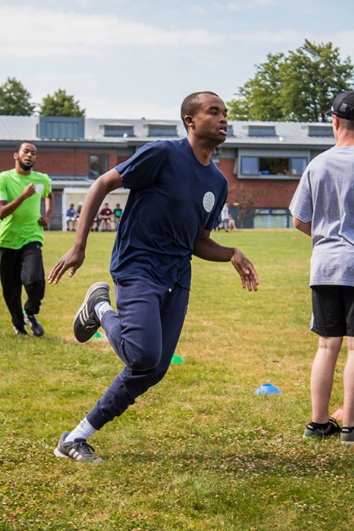 30 July 2018
QAC's Annual Summer Games once again took place earlier in July, just before the students broke up for their well deserved summer breaks! This year's theme for the games was the various districts of Birmingham, with each team choosing an area they'd like to represent. From various gym challenges to...
---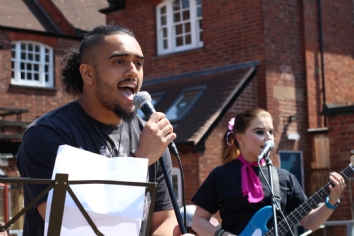 24 July 2018
Earlier in July we hosted our very first QAC ArtsFest event, showcasing our students' creative skills and talents. Groups and individuals took part, curating a series of exhibitions featuring photos they had taken and Harry Potter set models they made. The main hall was transformed into an exhibition...
---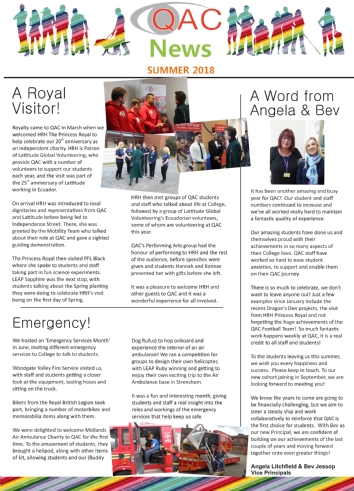 12 July 2018
QAC News, our external college newsletter, is now available to download for Summer 2018. If you require this information in an alternative format please contact us.
---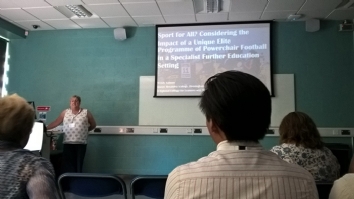 06 July 2018
Back in February, our Sport tutor Wendy submitted an abstract for a presentation to the European Congress of Adapted Physical Activity about our ground-breaking, unique powerchair football programme we run in collaboration with The Albion Foundation, which was accepted and she was invited to attend the conference....
---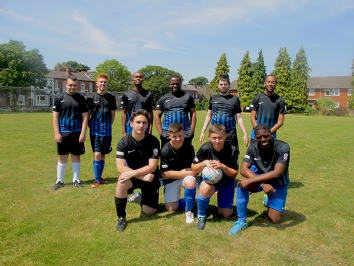 04 July 2018
The QAC Football team have been actively participating in various competitions over the past season and their success in these comes as a reflection of their great performance, team work and respect they show each other as well as their opposition and everyone involved Recently, the team played their final...
What the students say
I am so happy to be here and I really enjoy my programme!
Cerys - 18
LEAP (Learning, Employment and Progression) Student