News Archive September 2018
2020
January | February | March | April | May | June | July | August | September | October | November |
2019
January | February | March | April | May | June | July | August | September | October | November | December |
2018
January | February | March | April | May | June | July | August | September | October | November | December |
2017
January | February | March | April | May | June | July | August | September | October | November | December |
2016
January | February | March | April | May | June | July | August | September | October | November | December |
2015
January | March | April | May | June | July | August | September | October | November | December |
2014
January | February | March | May | June | July | August | September | October | November | December |
2013
March | July | September | October | December |
---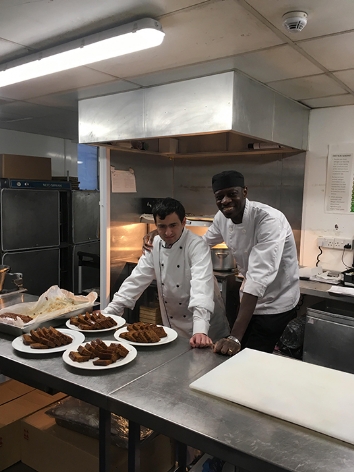 17 September 2018
Kiran, one of our Hospitality students, undertook a work placement at the Macdonald Burlington Hotel last year as part of the hotel's kitchen staff. This year, due to Kiran's brilliant work and through a superb relationship with the Macdonald Burlington Hotel , Kiran has been...
What the students say
QAC has helped me accept myself and grow my skills in many areas, including Art and Design. I've achieved many milestones here that I never thought possible!
Beth - 19
Art and Design Student