News Archive January 2019
2020
January | February | March | April | May | June | July |
2019
January | February | March | April | May | June | July | August | September | October | November | December |
2018
January | February | March | April | May | June | July | August | September | October | November | December |
2017
January | February | March | April | May | June | July | August | September | October | November | December |
2016
January | February | March | April | May | June | July | August | September | October | November | December |
2015
January | March | April | May | June | July | August | September | October | November | December |
2014
January | February | March | May | June | July | August | September | October | November | December |
2013
March | July | September | October | December |
---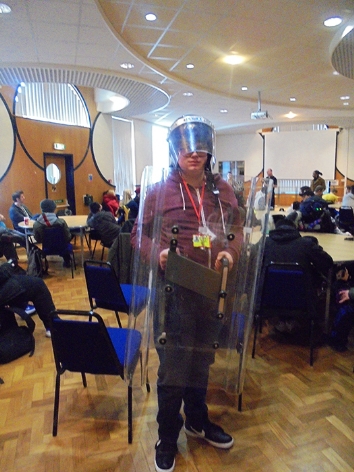 29 January 2019
Recently, as part of our Criminal Justice project, we invited police staff Corinne Brazier and Steve Rice from the West Midlands Police Heritage Project to QAC to inform our students about policing over the years; they brought in lots of police memorabilia including a police cape and shackles.
What the students say
I would highly recommend the College, it is amazing and I really enjoy it here! Staff are supportive and I have made lots of new friends.
Caitlin - 18
Preparation for Life Student