News Archive August 2019
2022
January | February | March | April | May | June | July | August | September | October | November | December |
2021
January | February | March | April | May | June | July | August | September | October | November | December |
2020
January | February | March | April | May | June | July | August | September | October | November | December |
2019
January | February | March | April | May | June | July | August | September | October | November | December |
2018
January | February | March | April | May | June | July | August | September | October | November | December |
2017
January | February | March | April | May | June | July | August | September | October | November | December |
2016
January | February | March | April | May | June | July | August | September | October | November | December |
2015
January | March | April | May | June | July | August | September | October | November | December |
2014
January | February | March | May | June | July | August | September | October | November | December |
2013
March | July | September | October | December |
---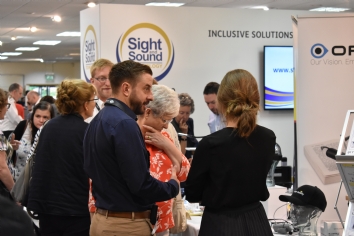 01 August 2019
The recent Sight Village Central event has once again been an incredible success. We were delighted to welcome over 1400 visitors over the two days of the exhibition. The brilliant range of exhibitors was also greatly received by our visitors, with very useful, interesting and innovative services and technologies on...
What the students say
QAC is fun and the staff are really caring. My College programme is helping me to work towards my dream job in the future, a care worker for young people.
Megan - 18
Health and Social Care Student