News Archive December 2020
2022
January | February | March | April | May | June | July | August | September | October | November | December |
2021
January | February | March | April | May | June | July | August | September | October | November | December |
2020
January | February | March | April | May | June | July | August | September | October | November | December |
2019
January | February | March | April | May | June | July | August | September | October | November | December |
2018
January | February | March | April | May | June | July | August | September | October | November | December |
2017
January | February | March | April | May | June | July | August | September | October | November | December |
2016
January | February | March | April | May | June | July | August | September | October | November | December |
2015
January | March | April | May | June | July | August | September | October | November | December |
2014
January | February | March | May | June | July | August | September | October | November | December |
2013
March | July | September | October | December |
---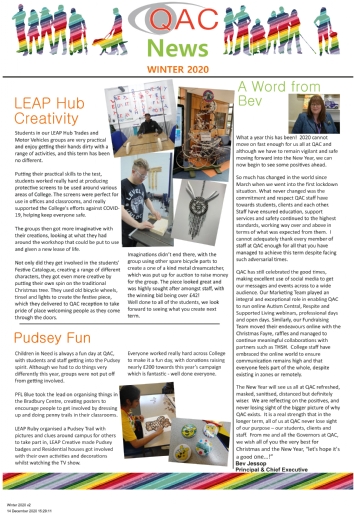 15 December 2020
QAC News, our external College newsletter, is now available to download for Winter 2020. If you require this information in an alternative format please contact us.
---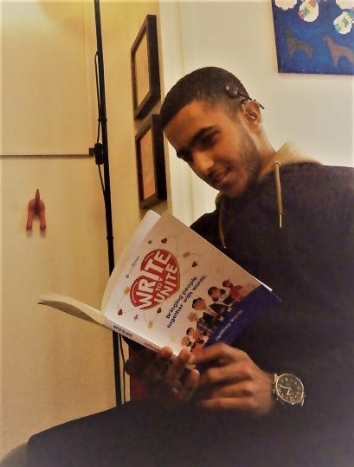 08 December 2020
We are delighted to inform that Abdullah, QAC Health and Social Care student, has completed an amazing piece of writing that has been published in a book produced by Young Writers called 'Write To Unite - Uplifting Words'. Abdullah entered a writing competition organised by Young Writers,...
---

07 December 2020
Last weekend saw QAC host our first ever Virtual Christmas Market, replacing our annual Christmas Fayre this year due to Government guidelines and social distancing. Although very different to our usual event, it was an opportunity to try and get the festive spirit building, with some lovely stallholders...
---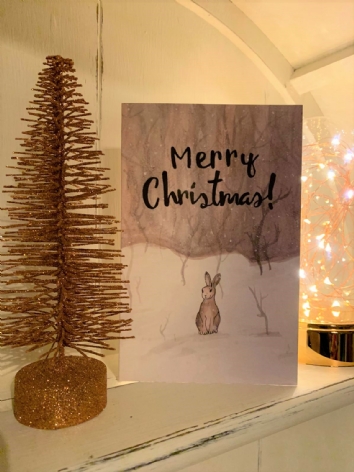 04 December 2020
Congratulations to Bethany, one of our very talented Art and Design students, for having her design selected for use on the QAC Christmas card. We recently challenged some of our students to create a design to be considered for use on our corporate Christmas cards for 2020.
What the students say
I feel happy and safe at QAC – staff have supported me with all my needs and I've made lots of friends.
Charlotte - 22
[Inactive: STRIDES] Student