News Archive February 2020
2020
January | February | March | April | May | June | July | August | September | October | November |
2019
January | February | March | April | May | June | July | August | September | October | November | December |
2018
January | February | March | April | May | June | July | August | September | October | November | December |
2017
January | February | March | April | May | June | July | August | September | October | November | December |
2016
January | February | March | April | May | June | July | August | September | October | November | December |
2015
January | March | April | May | June | July | August | September | October | November | December |
2014
January | February | March | May | June | July | August | September | October | November | December |
2013
March | July | September | October | December |
---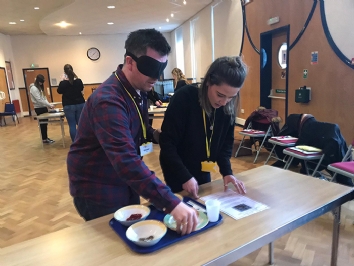 24 February 2020
QAC recently welcomed representatives from McPhillips, Equiniti UK, Birmingham THSH, Mazars UK, Macdonald Burlington Hotel, HM Passport Office and The West Brom Building Society to take part in a corporate disability awareness day. Visitors took part in various activities throughout the day, all aimed at...
---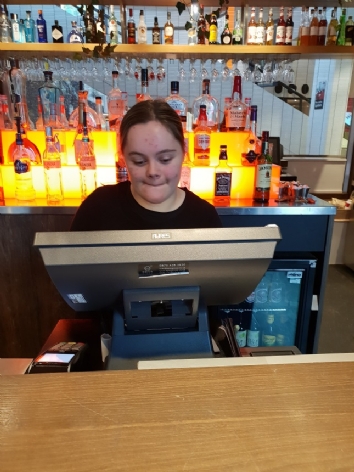 17 February 2020
Former Queen Alexandra College (QAC) residential student Emily has entered paid employment at The Birmingham Repertory Theatre in Birmingham City Centre. Emily really enjoyed her time at QAC and successfully completed a Hospitality programme. The College provided the support that she needed and offered...
What the students say
I would highly recommend the College, it is amazing and I really enjoy it here! Staff are supportive and I have made lots of new friends.
Caitlin - 18
Preparation for Life Student